REMEMBER WE STILL HAVE SHIRTS IF U NEED THEM LET ME KNOW WELL GET THEM TO YOU FOR 2010 ALL SHIRTS NOW 10.00$.
12-7-2010:
WE HAVE DEVELOPED A NON GAS CHARGED SHOCK FOR THE RF CORNER THAT HAS DI-FLECTIVE DISC TECHNOLOGY INSIDE WITH A LARGER PISTON TO TAKE CARE OF THE HEAT THAT IS GENERATED UNDER THE HARSH LOAD CONDITIONS. WE USED THE SHOCK ON THE RF CORNER OF THE # 50 OF ROBERT ADAMS IN THE SLICK A FEATURE AT THE WES HURST RACE TO START 16TH IN THE FEATURE AND GOT TOO 3RD BY HALF WAY. ROBERT'S FEED BACK WAS DON'T TAKE THAT SHOCK OFF IT MAKES THIS CAR IN THE SLICK SO MUCH BETTER AND EASIER TO DRIVE. PLEASE CALL AND INQUIRE WITH IN THIS SHOCK HAS TO BE CUSTOM BUILT AND MIGHT TAKE A DAY OR TWO TO GET SHIPPED OUT. THANK YOU
12-2-2010:
REMEMBER TO GET YOUR SHOCKS IN TO BE REBUILT AND UPDATED SO YOUR NOT DEALING WITH THE MAD RUSH OF THE NEW SEASON, IT WILL BE HERE BEFORE YOU KNOW IT.
12-2-2010:
KEVIN CHAVEZ GET NIGHT TWO OF LAS CRUCES BIG SHOW WIN IN THE SUPER STOCK DIVISION. KEVIN IS RUNNING THE SLICK TRACK PACKAGE ON HIS CHASSIS AND SAYS HIS CAR OUT HANDLES THE COMPETITION.
11-25-2010:
HAPPY THANKGIVING TO EVERYONE, THANKS FOR A GREAT YEAR
11-22-2010:
TSM ENHANCED SHOCKS TAKE THE SPORTMOD -XMOD RACE AT CANYON RACEWAY PARK WITH CHRIS TIPTON AT THE WHEEL.
11-20-2010:
SATURDAY NIGHT WAS TOUGH WITH THE TRACK NOT TOO RACEY WE STARTED 8TH IN THE FIRST HEAT AND ENDED NOT SO SPORTY WITH NOT TOO MUCH PASSING WE ENDED 6TH, THIS SET US UP FOR A B MAIN AND WE STARTED 9TH IN THAT AND WE ENDED 7TH. TRACK WAS JUST NOT TOO GOOD FOR SATURDAY NIGHT NOT VERY GOOD RACING. I WANT TO THANK TYLER AND PHIL FOR ALLOWING ME TO JOIN THEM OUT THERE IT WAS AWESOME TO HELP AND MEET MY CUSTOMERS. THANKS AGAIN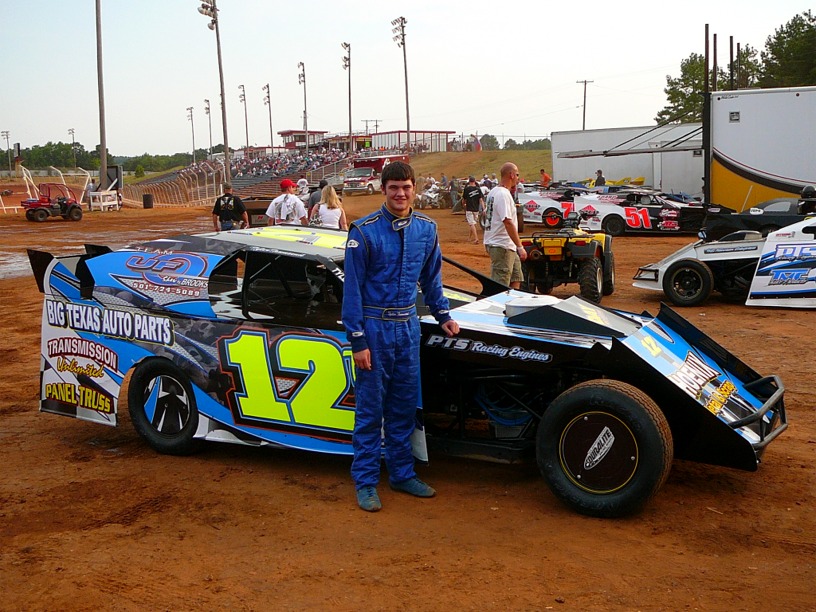 11-19-2010:
TYLER TOWNSEND HAD A TOUGH TIME ON THURSDAY AND DIDN'T MAKE THE SHOW BUT FRIDAY NIGHT HE REBOUNDED QUITE WELL WITH A GOOD HEAT RACE RUN STARTING SECOND ROW OUTSIDE AND THEN RUNNING SECOND ALLOWED HIM ENOUGH POINTS TO SIT 12TH ON THE GRID AND AFTER MAKING SOME SERIOUS CHANGES STARTED OUT RUNNING PRETTY STRONG AND THEN GETTING BOTTLED UP IN THE MIDDLE OF THE RACE AND PULLING OFF SOME GOOD PASSES AT THE END AND WINDING UP 9TH AT THE END OF THE RACE. TOMORROW WELL MAKE SOME SMALL CHANGES AND SEE WHAT WE CAN GET WITH THE HEAT AND HOPEFULLY MAKE THE MAIN EVENT FROM THE HEAT RACE.
11-17-2010:
MADE IT TO HOUSTON AND I AM READY TO SEE SOME GOOD RACING IF YOUR AT THE USMTS RACES COME CHECK ME OUT I WILL BE AT TYLER TOWNSENDS PIT. THANK YOU FOR ALL THE SUPPORT FROM ALL MY CUSTOMERS AND SPECIAL THANKS TO TYLER AND PHIL FOR MAKING THIS TRIP HAPPEN.
11-15-2010:
KYLE BRONSON WINS THE LAST 4 RACES ON TSM ENHANCED SHOCKS, THANK YOU FOR THE SUPPORT AND KEEP UP THE GOOD WORK.
11-3-2010:
Race Date: 10-30-2010 at Cocopah Speedway in Yuma, AZ
Kent Rosevear drives the #02 (Shaw by Taylor) Pro-Tech Racing Ford modified. Started fifth in his heat, won the heat to take the pole in the feature event. Kent led all 25 laps, lapped to 8th place and won with over half a track lead over 2nd. Kent was in 2nd place in points coming in to this race, with this feature win he is now in First place in points with 2 races remaining in 2010.
-The following was taken from our local newspaper 'Yuma Sun'...
And there was Kent Rosevear, a former track champion at the local oval who had been bitten by a number of bugs in the first three races but put all of that behind him and drove off with his first Modified Division feature event win of the season Saturday night.

In the Modified feature, Rosevear started on the front row, beat Imperial's Duane Rogers into Turn 1 and was never seen from again.

"Finally!" said Rosevear with a sigh of relief afterward.

In his three prior starts he had been hindered by mechanical problems that included overheating and an oil leak, "but we've got that thing figured out, got all of our issues fixed. And it runs good.

"I think that's the first win for a Ford in a Modified here."

10-19-2010: Landers Captures $3,000 Modified Portion of Dirt Track World Championships
LANDERS WIN WITH IS SHAW BY LANDERS ON TSM ENHANCED SHOCKS.
Racing News
-
Special Event
After a dominating performance in his last visit to 'the Speed Plant', the question asked around the pit area was "Does anyone have anything for Jared Landers"?
The answer to the question would be determined at the end of the 30 lap open wheel modified main, a race that re-affirmed the division's close competition.
St Clairsville, Ohio's JR Nolan has spent the last couple of years grooming younger drivers to take over the driving chores in he and brother Tom's '2-Brother's Motorsports' entry, but strapped the belts up and looked like he might provide the lesson to the entire 26 car starting field.
Nolan shot off the front row and rim rode the groove, turning back the challenges of NASCAR legend Kenny Schrader, as Landers quickly charged from his 6th starting position to 3rd.
The lead trio initially looked to be in a class of their own, with Nolan stubbornly clinging to a narrow advantage.
Schrader kept up the pressure, and Nolan drifted just a bit high, giving Schrader an opening to the lead on lap 8. A lap later, the same spot on the track allowed Landers an open lane to the runner up position.
Landers quickly reeled in Schrader after breaking into second, but passing the cagey vet was another issue as Schrader hit his marks perfectly, lap after lap.
While Landers literally pushed Schrader down the front stretch at times, Corey Conley and Kevin Morehouse charged up to make this a 4 car lead battle.
With the lap's ticking off, Landers became more aggressive, but simply couldn't rattle Schrader, who doggedly clung to the slimmest of advantages.
Schrader moved his backstretch entrance line a lane lower, and Landers, feeling pressure from Conley, pounced on the opportunity.
As Landers made his pass for the lead on lap 23, Jess Hartman arrived to pressure Morhouse and Conley, with all three trying to displace Missouri native Schrader.
With just 2 laps remaining, the races 2nd and final caution regrouped the field for a 2 lap banzai charge to the checkered flag.
Landers proved equal to the task, motoring away to a $3000 payday, and his 2nd WVMS modified main win of the season. Schrader held off the hard charging Conley and Morehouse narrowly nipped Hartman, who completed the top 5. 6th through 10th were Mike Wilson, Nolan, Chris Stotts, Rich Michaels and Jim Fordyce.
"The track fooled me a little tonight" said Landers afterwards. "I really wasn't sure that we would be able to get Kenny (Schrader). We seemed to come on later in the race, and that was the difference". When asked about the difference between racing the Late Model and Modified car, Landers said "Well, we didn't do so well with the late model tonight, but I actually enjoy the Modifieds more. The late models are so 'line specific', and with the Modifieds it seems like we can move around and use more of the track. I think the racing is actually better with these cars".
In closing, Landers said "I really enjoy racing at this place. I'm sure we'll be back next season!"
Schrader, who finished 1.83 seconds behind Landers' 'Mark Martin Ford' # 777 eased out of his own 'Federated Auto Parts' #9 to say "Man, this track is awesome".
Complimenting his Concord, NC neighbor, Schrader stated "Jared is awfully tough in these cars. We've raced against him a lot here lately. He has his program together, and right now he's the benchmark for the rest of us".
Landers' was the weekends fastest modified qualifier, as he, Jesse Wisecarver, Kyle Brown and Darrel Mayer were the qualifying heat winners. Jim Fordyce and Travis Dickson won the B-main qualifiers.
Heat 1: Jared Landers, Rich Michaels, JR Nolan, Rob Stambaugh, Justin Coulter, Rick Venham Jr, Jason Canepari, Darin Roush, Jeff Bagent, Nathan Loney, Jonathon Taylor, Larry Keefer, Jason Montgomery, JE Stalder.
Heat 2: Jesse Wisecarver, Kevin Morehouse, Jess Hartman, Mark Dickson, Jim Fordyce, David McWilliams, Barry Jacobs, Robert Garnes, Dusty Boley, Shawn Donahue, Greg Anderson, Will Rowe, Kurt Stacey, Charlie Duncan.
Heat 3: Kyle Brown, Kenny Schrader, Ken Riddle, Bobby Kitchen, Travis Dickson, Tom Moore, Todd Higgins, Mark Luning, Jason Brooks, Mike Foggin, Denny Szekacs, Mark Enos, Mike Foggin, Chris Garnes.
Heat 4: Darrel Mayer, Corey Conley, Deana Groves, Mike Wilson, JP Roberts, Mike Duncan, Jeremy Blake, Chad Roush, Dale Lyons, Chris Stotts, Kenny Johnson, Bill Thorla, Rick Schmitt.
B-main #1: Fordyce, Montgomery, Coulter, Higgins, Moore, Venham, Luning, Canepari, D. Roush, Szekacs, Johnson, Foggin, Keefer.
B-main #2: T, Dickson, McWilliams, Stotts, Roberts, Boley, Lyons, Stacey, Blake, Anderson, C. Roush.
Feature: Landers, Schrader, Conley, Morehouse, Hartman, Wilson, Nolan, Stotts, Michaels, Fordyce, Riddle, M. Dickson, T. Dickson, Coulter, Groves, Lyons*, Brown, Mayer, Wisecarver, Higgins, Johnson*, Montgomery, Roberts, McWilliams, Kitchens, Stambaugh.
10-11-2010:
CONGRATES GOES OUT TO DAN STRICKER AND HIS CREW WILLIE AND CHRIS ON THERE AMAZING YEAR AND FINALLY A WIN IN 2010 SEASON WITH THERE NEW CAR AND TSM SHOCKS ON BOARD. THANKS GUYS ON A GREAT YEAR AND HOPE WE CAN KEEP IT GOING NEXT YEAR.
10-11-2010:
Steve,
Just wanted to say thanks for an outstanding season. We wound up with 17 feature wins, Skyline Speedway Track Championship and the AMRA National Points Championship. You a big reason for our success!
I plan to ship all of my shocks back to you and ask you to service them so that they will be fresh and ready for next year! I'll get a hold of you prior to shipping them!
Thanks again!

KJ
www.kjmotorsports.net
10-11-2011:
BRIAN FRANZ BAGS ANOTHER WIN THIS SEASON AT THE FINAL NCRA SHOW AT 81 SPEEDWAY SATURDAY NIGHT. HE ENDED UP WITH A TOTAL OF 8 WINS OUT OF 19 STARTS THIS YEAR. AWESOME JOB KEEP UP THE GOOD WORK.
10-7-2010:
Yes those track records just keep falling and I just checked out last Sat. times and the AMA Modlites did it again. John Priest has had the six lap record all season and broke his own several times but along comes Anthony Platt and he did it even faster. Johns was a 1.42:57 and Anthony did it in 1.42:03. John will just have to get alittle faster next season to regain his record. Congrats to Anthony!
Steve,

Anthony now has all the mod-lite track records at PVR.. Thanks, David Platt

ARIZONA MOD LITES

6 Laps Heat 1.42:03 Anthony Platt September 25, 2010
20 Laps Main 5.54:59 Anthony Platt September 5, 2010
SOUTHWEST MOD LITES

6 Laps 1.43.93 Tony Martin June 28, 2008
20 Laps N/R
10-2-2010:
TYLER TOWNSEND'S WING MOD ROOKIE OF THE YEAR 2010 AND HAS WON 8 OUT OF 12 RACES WITH TSM ENHANCED SHOCKS ON BOARD. WE GET IT DONE IN ALL CLASSES. TYLER ALSO WON THE CHAMPIONSHIP IN THIS CLASS WITH HIS WINGED MODIFIED. AWESOME JOB GUYS KEEP UP THE GOOD WORK.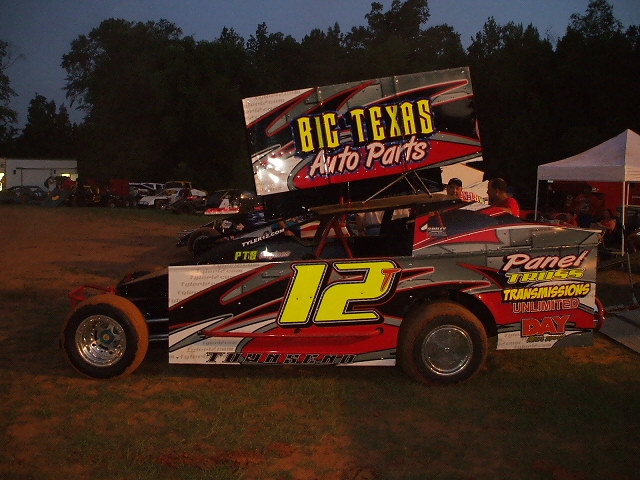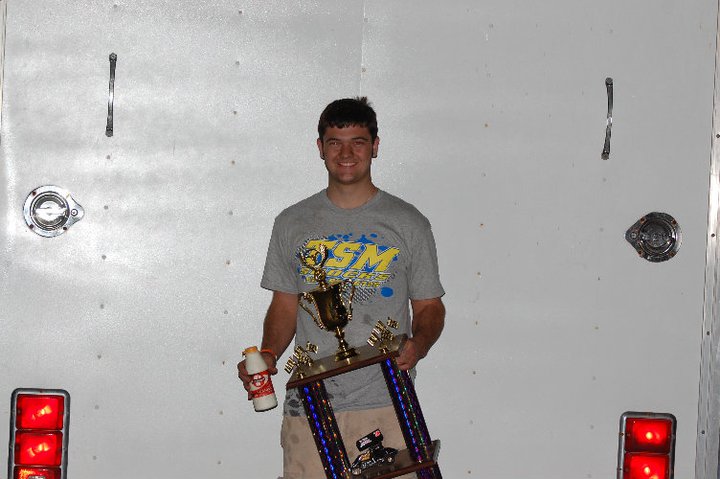 10-2-2010:
MATT COOPER WINS AGAIN AT CAMDEN MOTOR SPEEDWAY DRIVING HIS SHAW BY LANDERS WITH TSM SHOCKS ON BOARD. I WANT TO SAY THAT MAKES 19 WINS THIS YEAR MATT I KNOW IS GOING FOR 20 AND I THINK HE CAN DO IT IF HE CAN FIND A PLACE TO RACE. GOOD LUCK MATT AND KEEP UP THE HARD WORK AND GREAT DRIVING.
10-2-2010:
FITO GALLARDO GET THE WIN AT LAS CRUCES SATURDAY NIGHT WITH HIS SHAW PREPARED BY GRC # G17 AND WITH TSM ENHANCED SHOCKS ON BOARD.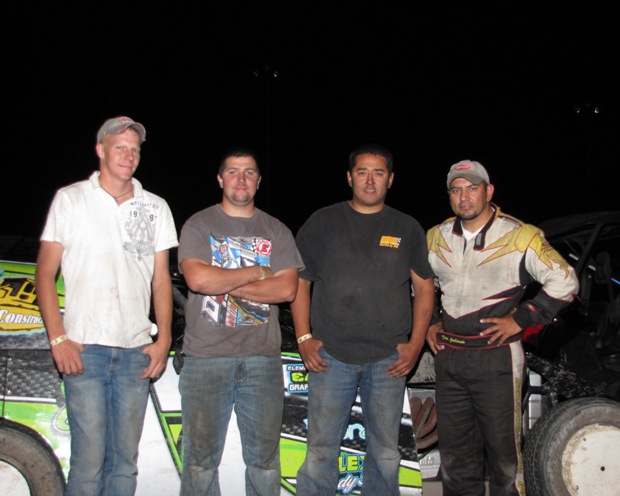 10-2-2010:
CHRIS MOORE WINS AT I-30 SPEEDWAY SATURDAY NIGHT IN HIS SHAW WITH TSM ENHANCED SHOCKS ON BOARD.
9-25-2010:
ROBERT ADAMS DOES IT AGAIN WITH THE HEAVY HITTER BACK TO TOWN RC WHITWELL. AFTER THE RE-DRAW IT PUT RC WHITWELL ON THE POLE POSITION AND ROBERT SITTING JUST BEHIND HIM. AT THE DROP OF THE GREEN FLAG IT WAS TWO RAGING BULLS DRIVING LIKE THEY BOTH HAD SOMETHING TO PROVE. AFTER LAP 2 ROBERT WENT DOOR TO DOOR DOWN THE BACK STRAIGHT AND PASSED RC AND NEVER LOOKED BACK. ROBERT ADAMS #50 SHAW BY TEAMTSM.COM SET SAIL ON ANOTHER JOURNEY TO THE CHECKERED FLAG. ROBERT WAS NOT CONTESTED UNTIL THE LAST 2 LAPS WHEN LAP TRAFFIC WAS RUNNING 4 WIDE AROUND THE SPEEDWAY AND HE HAD NO CHOICE BUT TO SLOW DOWN AND PICK AND CHOOSE HIS POSITION TO GET THE WIN OVER RC WHITWELL. THIS CAR HAS 4 OUTING AND HAS 1 SECOND AND 3 STRAIGHT WINS NOW. SPECIAL THANKS TO BOB, DAVE, AND JR FOR PREPARING THAT HOT ROD TO ALLOW THE PILOT TO FLY TO 3 WINS.
9-25-2010:
TODD BATES GETS 2ND WIN IN 2010 AT THUNDERHILL SPEEDWAY SATURDAY NIGHT.
9-25-2010:
SHAWN NAPENSTEDT HAS 32 RACES THIS YEAR AND WITH A GREAT RECORD WITH 18 WINS IN HIS TAYLOR SHAW AND TSM ENHANCED SHOCKS ONBOARD. THANK YOU SHAWN AND YOUR WIFE FOR A GREAT SEASON AND KEEP UP THE GREAT WORK HOPE TO SEE YOU IN VEGAS THIS YEAR.
9-25-2010:
ISAAC ZARAGOZA RACKED UP HIS 9TH WIN IN HIS TSM FACTORY STOCK. ISAAC HAS BEEN TEARING UP THE COMPETITION WITH HIS BLACK #3Z FACTORY STOCK, 9 STRAIGHT WINS. THEY HAVE TORN THAT ENTIRE CAR APART AND HAVE FOUND NOTHING THAT HAS HAD ANY MAJOR INFRACTION OF THE RULES.
9-20-2010:
TODD BATES GETS A WIN AT NORTH ALABAMA SPEEDWAY ON SATURDAY NIGHT SEPTEMBER 18TH. CONGRATES TO HIM AND HIS CREW ON A HARD FOUGHT VICTORY.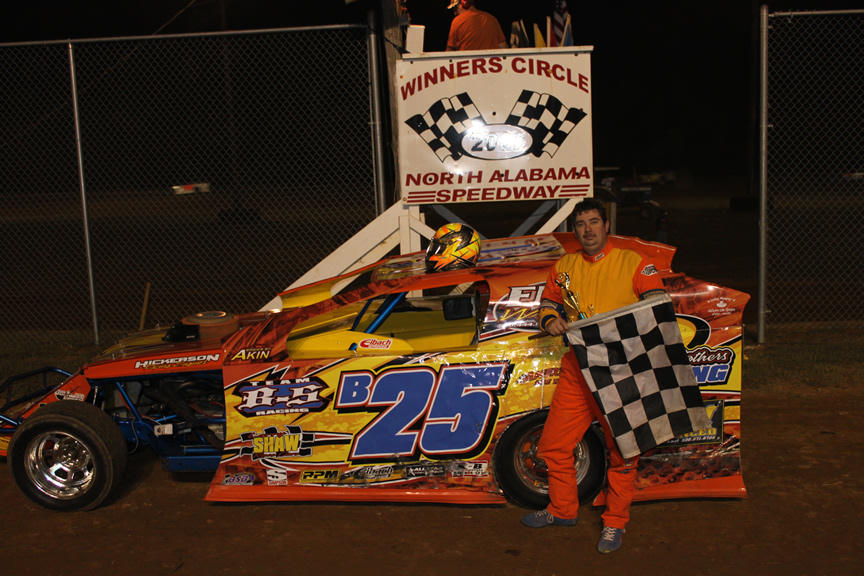 9-14-2010:
RUSTIN MILLER HAS BEEN ON FIRE IN WEST PLAINS WITH 7 FEATURE WINS IN A ROW AND RUNNING 2ND TO TERRY PHILLIPS AT THE SHOW ME CHAMPIONSHIP. RUSTIN HAS ALSO GOTTEN TWO FEATURE WINS AT NORTH CENTRAL ARKANSAS SPEEDWAY THIS SEASON. THANK YOU RUSTIN KEEP UP THE GOOD DRIVING.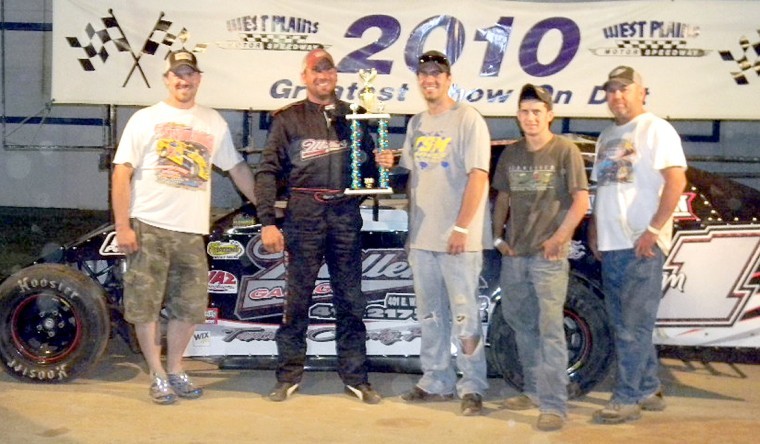 9-14-2010:
MIKEY HAY :
Steve
We had an unbelievable weekend in CANADA at the THE INTERNATIONAL MOD LITE CHAMPIONSHIPS winning BOTH NIGHTS for the SECOND STRAIGHT YEAR!!! Here is a link to the website, as well as some photos from the event. This is THE BIGGEST mod lite event in the country and was worth $3,500. Not to bad for our division....

Along with winning both races, I also recieved a very prestigious award that wasn't even mentioned till the awards ceremony Saturday night. This year they had a CHASSIS MANUFACTURER OF THE YEAR award, and I recieved that as well....Recieving this award was way more gratifying than winning the races.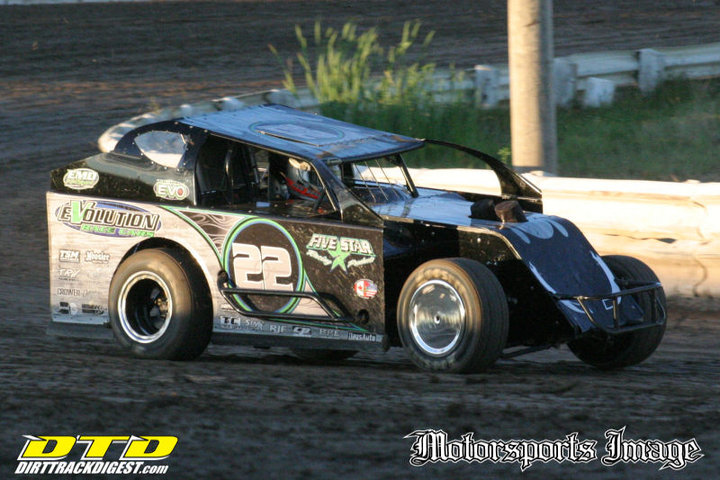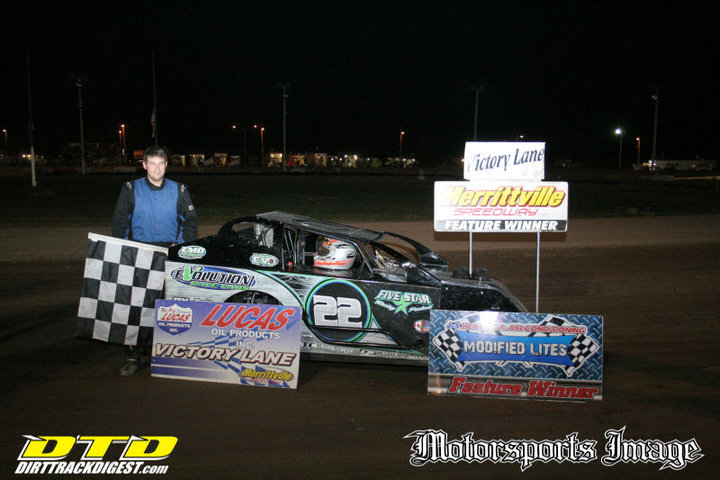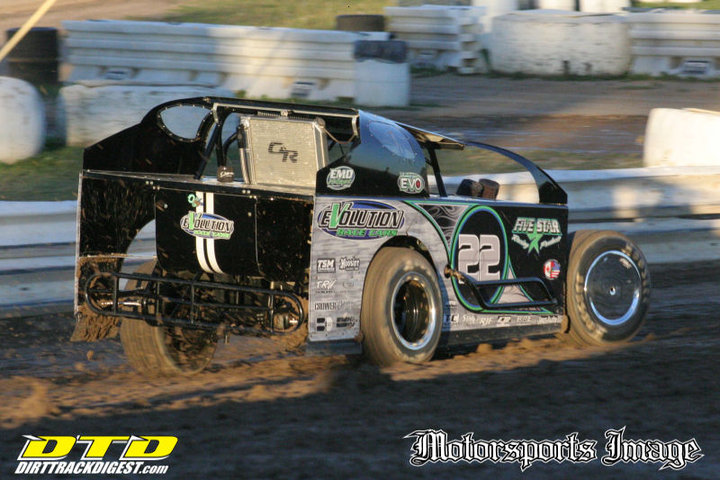 9-12-2010:
ROBERT ADAMS TAKES THE WIN AGAIN AT USA SPEEDWAY WITH TSM DOMINANCE. AFTER CREATING A TEAM CAR TO ROBERT'S CAR, CODY ALVAREZ'S SHAW BY TSM WAS READY TO MAKE ITS DEBUT SATURDAY NIGHT. AFTER DOMINATING THE HEAT RACES WITH BOTH CARS JUST CHECKING OUT IN THE HEATS, ROBERT DRAWS A 1 AND CODY DRAWS AND 8, AND FROM THE DROP OF THE GREEN FLAG ROBERT TOOK THE LEAD AND NEVER LOOKED BACK. CODY MAKING ADJUSTMENTS TO HIS DRIVING STYLE AFTER RUNNING A FEW LAPS OF THE FEATURE HE PROCEEDED TO WEAVING HIS WAY THRU THE FIELD AND WAS UP TO FOURTH WHEN HIS IGNITION WIRE FELL OFF THE SWITCH TO TAKE HIM OUT OF THE RACE. ROBERT WENT ON TO WIN THE FEATURE WITH A NO CONTEST WIN AGAIN FROM ANY OTHER CAR OR DRIVER OUT THERE.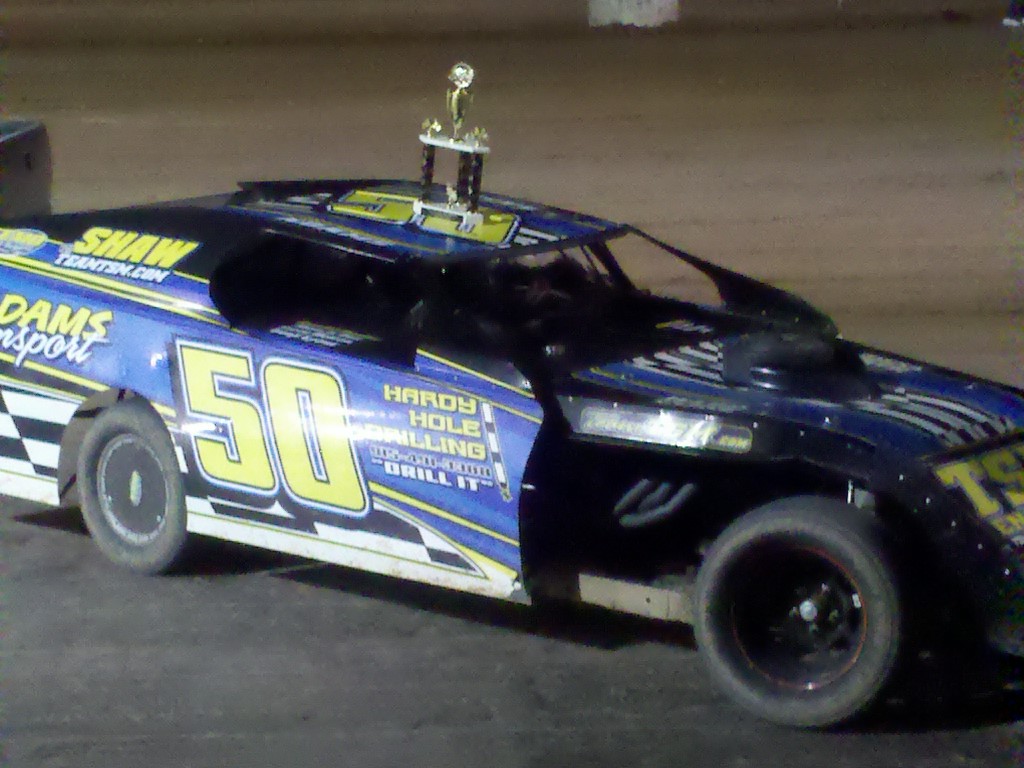 9-12-2010:
TSM GOES 2 FOR TWO AT USA WITH DANA BOATWRIGHT WINNING THE SUPER STOCKS IN A COMMANDING VICTORY THRU OUT THE RACE YOU COULD SEE HIS CAR WAS FAST HAVING TO WAIT ON OTHER DRIVERS AS THEY WERE RACING 2 WIDE ALL THE WAY AROUND THE TRACK HE FINALLY MADE IT PAST AND TOOK THE LEAD. DAN STRIKER HAD A GOOD RUN COMING HOME 3RD MAKING TWO TSM CARS IN THE TOP THREE AT USA IN THE SUPERSTOCKS.
9-11-2010:
BLAKE BURNS WINS THE FEATURE AT THUNDER CITY SPEEDWAY IN DONIPHAN, MO. BLAKE WAS DRIVING HIS TAYLOR CHASSIS WITH TSM ENHANCED SHOCKS. THANKS BLAKE, KEEP UP THE GOOD WORK.
9-11-2010:
ANTHONY PLATT GETS TO THE CHECKERED FLAG FIRST AT PRESCOTT VALLEY IN HIS #7 MOD-LITE IN A REALLY QUICK FASHION SINCE HE BROKE THE OLD TRACK RECORD AND INSTATED A NEW ONE WITH A 20 LAP RECORD IN 5.54:59. ANTHONY'S MOD-LITE IS ON THE NEW TSM ENHANCED SHOCK PACKAGE THAT HAS BEEN DEVELOPED IN 2010 BY MANY TOP MOD-LITE DRIVERS ALL OVER THE COUNTRY. THANKS TO ANTHONY AND DAVID ON THERE HARD WORK AND DEDICATION.
9-4-2010:
GAVIN LANDERS GET HIS FIRST WIN OF 2010 DRIVING A LANDERS SHAW WITH TSM SHOCKS ONBOARD. YES THAT IS RIGHT LANDERS THIS IS JARED'S LITTLE BROTHER WINNING ALREADY IN A DIRT MODIFIED AND YES HE IS GOING TO BE SOMEONE TO WATCH OUT FOR IN THE FUTURE OF DIRT RACING.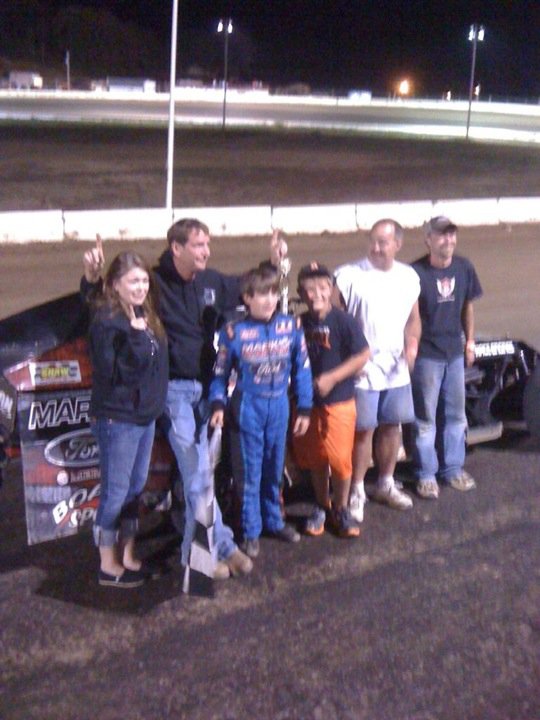 GAVIN AND FAMILY ON THE FRONT STRETCH OF BMS.
9-3-2010:
ERIC BRUCE PICKS UP WIN # 8 ON 8-28-2010 AT PEORIA SPEEDWAY AND ALSO GRABS THE CHECKERED FLAG AND PUTS THE CHAMPIONSHIP IN HIS POCKET FOR THE SEASON. CONGRATES TO JEFF AND ERIC ON THE WINS AND THERE HARD WORK AND KEEPING A AWESOME TRACK RECORD. THANKS GUYS ONCE AGAIN.
8-28-2010:
RICHIE TOSH TOOK THE WIN AT CENTERVILLE SPEEDWAY ON SATURDAY NIGHT DRIVING A MAC SHEAR SHAW WITH TSM ENHANCED SHOCKS ON BOARD. THANKS GUYS
8-27-28-2010:
ATWOOD, TN WELL WE WERE IN LINE TO WIN THE FIRST NIGHT BUT FATE WOULD HAVE IT BOTH CARS RUNNING FIRST AND SECOND BROKE AND DIDN' FINISH OUT THE NIGHT WELL. TSM SHOCKS WON 3 HEATS OUT OF 6 AND HAD 10 CARS IN THE FEATURE RACE THE FIRST NIGHT AND THE SECOND NIGHT WE WON 3 OUT OF 6 HEATS AGAIN AND HAD 12 CARS IN THE FEATURE. THANKS TO EVERYONE THAT WENT TO ATWOOD I HEARD IT WAS ROUGH ON EQUIPMENT FOR EVERYONE.
8-27-2010:
ERIC BRUCE HAS 7 WINS TO DATE THIS YEAR. ERIC AND HIS BROTHER JEFF HAVE DONE A GREAT JOB PREPARING THERE SHAW BY LANDERS WITH TSM SHOCKS TO GATHER 7 WINS IN THE 2010 SEASON.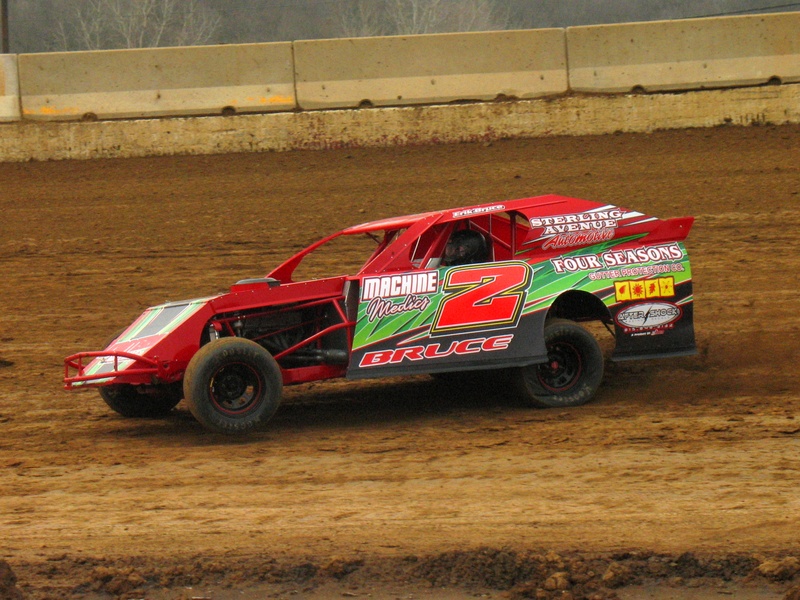 8-24-2010:
FINALLY HOME AND READY TO HIT THE SHOP HARD AGAIN. CONGRATES TO JARED LANDERS FOR WINNING THE TOPLESS 100 IN THE TEAM DILLON LATE MODEL. CONGRATES TO SHANE MCDOWELL FOR GIVING HIM SUCH A GREAT CAR.
8-16-2010:
JAMES HARPER #88 MODIFIED FEATURE WINNER AT JONES MOTOR SPEEDWAY IN CHATHAM, LA ON AUGUST 14, 2010. GOOD JOB KEEP UP THE GOOD WORK.
8-16-20010:
TWO MORE DAYS AND WE LEAVE TO BATESVILLE TO HAVE A LITTLE FAMILY VACATION AND WATCH THE TOPLESS 100.
8-14-2010:
AFTER MANY MONTHS OF CAREFUL CALCULATIONS ON THE JIG, CUTTING AND WELDING ROBERT ADAMS #50 SHAW BY TSM TAKES THE CHECKERED FLAG FIRST. ROBERT HAS BEEN WAITING ALL YEAR WHILE ALL THESE OTHER RACERS HAVE BEEN GETTING THERE NEW HOT RODS DIALED IN, HE AND I HAVE BEEN BUILDING THE ULTIMATE CAR FOR HIM TO DRIVE IN THE REMAINING 2010 SEASON. ROBERT HAS RACED THIS NEW SHAW BY TSM TWICE AND HAS HAD AN IMPRESSIVE RECORD WITH A SECOND AND A FIRST IN TWO OUTINGS. I HAVE TO SAY I HAVE NOT SPENT THIS MUCH TIME ON A CAR ON THE JIG SINCE I BUILT JEREMY PAYNE'S #186 SHAW BY TSM IN 2005 THAT WON OVER 100K THAT YEAR IN THE MODIFIED WORLD. ROBERT LEAD FROM GREEN TO CHECKERED WITH A CAUTION ON LAP 22 THAT SLOWED HIM DOWN FOR ONLY A BRIEF MOMENT. ROBERT TOOK OFF AFTER THE YELLOW AND PULL HALF A STRAIGHT ON THE SECOND AND THIRD PLACE CARS THAT WERE GRT CHASSIS. TSM WANTS TO THANK ROBERT ON RESTORING TSM'S WINNING RECORD AT USA SPEEDWAY.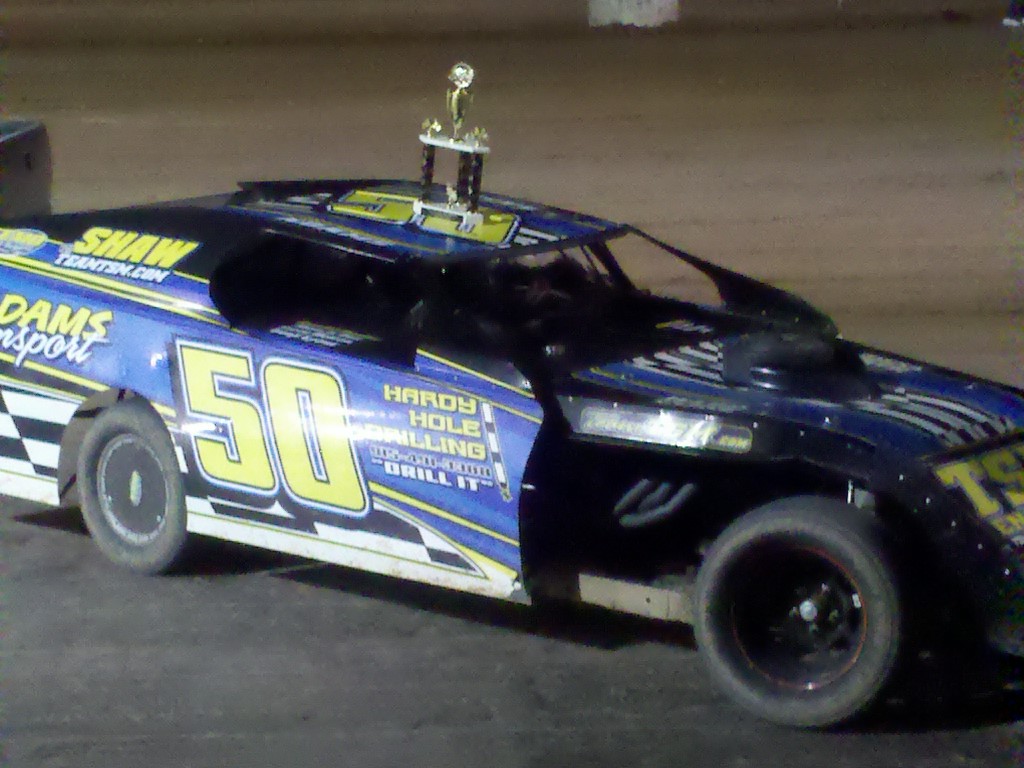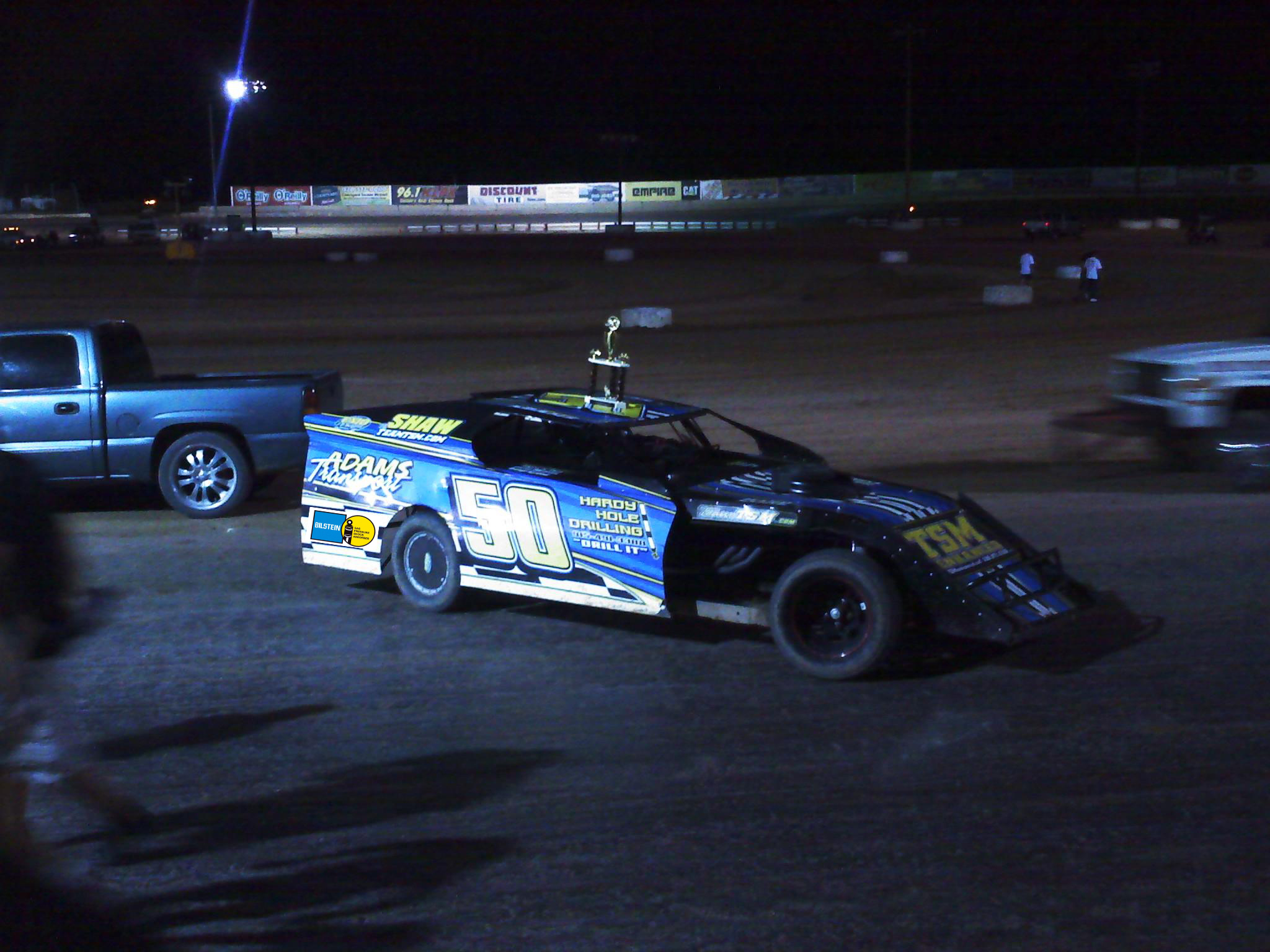 8-12-2010:
CHAD KINDER AND LANDERS SET THE TONE AT BRUSH CREEK WITH CHAD TAKING THE WIN LANDERS WAS SECOND TILL A LATE LAST LAP PASS PUT HIM TO THIRD. CHAD LOOKING GOOD ON THE BOTTOM OF THE RACETRACK AND JARED WORKING UP TOP SEEMED TO BE A TSM ONE TWO FINISH. CHAD WAS DRIVING A LANDERS SHAW WITH TSM ENHANCED SHOCKS AND CROSSED THE FINISH LINE FIRST. CHAD OPTED TO TAKE THE HARLEY FOR THE WIN. THANK YOU CHAD FOR CHOOSING TSM SHOCKS TO GET THE HARLEY THIS YEAR. THANKS AGAIN.
8-12-2010:
Just wanted to say thanks for all of your help and a great product. Feature wins are still coming!
KJ
www.kjmotorsports.net
8-9-2010:
ERIC BRUCE HAS 6 WIN IN THE UMP RANKS THIS YEAR IN HIS LANDERS SHAW CHASSIS WITH TSM ENHANCED SHOCKS ON BOARD. THANKS ERIC AND JEFF KEEP IT UP.
8-9-2010:
Porter Smith picked up another win is his 2010 Taylor Chassis modified running on TSM Enhanced Shocks at Aztec Speedway on Saturday night.

Thanks Steve!
8-8-2010:
ED BELEC JR HAS GOT THREE WINS THIS YEAR COMING AT I-76 SPEEDWAY ON 7-3-10, PHILLIPS COUNTY RACEWAY ON 7-30-10, AND I-76 SPEEDWAY MOD CHALLENGE ON 7-31-10. EDDIE IS DRIVING A TAYLOR CHASSIS WITH TSM ENHANCED SHOCKS AND PARTS ON IT TO TAKE HIM TO VICTORY LANE. TSM WANTS TO THANK EDDIE AND HIS DAD ON A GREAT RELATIONSHIP WE HAVE AND MANY MORE WINS TO COME THIS YEAR.
8-4-2010:
VIRGILE JEFFREYS HAS TWO WINS IN 2010 AFTER SWITCHING FROM BSB SHOCKS TO TSM ENHANCED SHOCKS AND SETUP HELP. THANKS VIRGILE ON THAT GREAT SUPPORT AND WE HOPE YOU HAVE MANY MORE WIN IN THE UP COMING SEASON.
8-2-2010:
CRISTIAN FULLER #77 SUPER STOCK GETS HIM A WIN AT PRESCOTT VALLEY RACEWAY ON THE 17TH OF JULY, HE PURCHASED THE DOMINATE SUPER STOCK THAT TOM CAMPBELL DROVE TO A VICTORY AT USA SPEEDWAY WITH TSM ENHANCED SHOCKS ON THE DARREL FISCHER CHASSIS. THANKS GUYS YOUR DOING AN AWESOME JOB.
8-2-2010:
BJ BAZE GETS ANOTHER WIN SATURDAY NIGHT, THAT MAKES 5 WINS IN THE LAST 8 RACES FOR HIM ON TSM ENHANCED SHOCKS.
7-28-2010:
EVOLUTION RACE CARS CONTINUES ITS DOMINANCE IN THE BIG MOD LITE SHOWS....

TEAM EVO/TEAM TSM takes 1st, 3rd, and 4th in the OHIO MOD LITE NATIONALS on Saturday 7-24-10

TEAM EVO LEADER MIKEY HAY took home $1,000 dominating the 25 lap A main, while teammates MATT HAY, and ALAN KNEPPER took home 3rd and 4th....
7-28-2010:
Steve,
Got another win Wednesday night at 81 speedway. Thanks for all the help and an awesome product.
Brian Franz
Millennium Machine & Tool Inc
7-27-2010:
JEFF EMERSON HAS RACKED UP 8 WINS IN 2010 SO FAR WITH HIS TSM ENHANCED SHOCKS.
7-24-2010:
James Harper #88 was open wheeled modified feature winner @ Jones Motorspeedway in Chatham, LA on Saturday, July 24th
7-24-2010:
CHRIS HUCKABAY GETS A WIN IN THE D6 ON SATURDAY NIGHT, CHRIS DRIVING HIS WIDE OPEN MOTORSPORTS CHASSIS WITH TSM ENHANCED SHOCKS COMES ACROSS THE CHECKERED FLAG FIRST. THANKS TO CHRIS ON A GREAT SEASON AND SEE U AT THE TOPLESS 100 THIS YEAR.
7-20-2010:
Porter Smith picked up another win on Saturday night in his 2010 Taylor Chassis riding on TSM Enhanced Shocks at Aztec Speedway in Aztec, NM. In doing so, he also took over the points lead for the 2010 track championship.

Thanks!

Porter
7-19-2010:
Thought I would let you know that I got another win Saturday, won the heat from the back in 5 laps. Started 4th row in the feature, took lead on the 4th lap and won by over a straight away. The car was awesome anywhere on the racetrack. Brian Franz
7-18-2010:
Hey Steve, this is Blake Burns from Jonesboro AR. I won the modified feature Saturday night July 17 at Conway County Speedway
 in Plumberville AR in my new Jeff Taylor Chassis and TSM shocks! Thanks for a great product!
7-15-2010: TEAM EVO/TEAM TSM CLEANED HOUSE
July 3rd RIPLEY RACE FEST I-77 speedway W.V. $1,000 to win

TEAM EVO/TEAM TSM takes 1st, 3rd, 4th

1. MIKEY HAY
3. RICK AMENT
4. LEVI SPINNEWEBER (first race in new car, as well as TSM's)

July 10 STAR'S MOD LITE TOUR, MERCER RACEWAY PARK PA.
$1,000 to win

TEAM EVO/TSM takes 1,2,3....

1. MIKEY HAY
2. MATT HAY (First race on TSM's)
3. RICK AMENT

July 16 ROCKY TOP RACEWAY W.V.

TEAM EVO/TSM's LEVI SPINNEWEBER TAKES FIRST WIN IN NEW EVO ridin on TSM's in only his second start in new car... with the OHIO MOD LITE NATIONALS coming up this weekend at ROCKY TOP RACEWAY, and PORTSMOUTH RACEWAY, paying back to back $1,000 to win, SPINNEWEBER got a jumpstart on the competition by dominating the field Friday Night...
7-9-2010:
PORTER SMITH SWEPT THE WEEKEND RUNNING TSM ENHANCED SHOCK PACKAGE ON HIS 2010 TAYLOR CHASSIS AT HAYDEN SPEEDWAY IN HAYDON, CO. JULY 9, WAS A REGULAR IMCA SHOW IN HAYDEN AND PORTER COLLECTED BOTH THE HEAT AND THE MAIN EVENT WINS.
JULY 10 WAS THE INAUGURAL, IMCA SANCTIONED, 2000.00$ TO WIN MODIFIED SHOWDOWN SPECIAL AT HAYDEN SPEEDWAY. PORTER WAS ABLE TO GET TO THE LINE AHEAD OF THE COMPETITION TO COLLECT THE BIG PAYDAY AS WELL AS SECURE A SPOT ON THE FAST SHAFTS ALL STAR INVITATIONAL BALLOT.
7-5-2010:
JARED LANDERS TAKE NIGHT ONE OF THE BELLEVILLE 100 AND SETS HIMSELF ON THE POLE FOR NIGHT TWO AND COMES UP ONE SPORT SHORT OF GETTING THE HAT TRICK FOR THE BIG MONEY. THANKS TO JARED FOR HIS SUPPORT.
7-5-2010:
BRANDON POPPENHEIMER GOES TWO FOR TWO AND PICKS UP TWO WINS IN THE 2010 SEASON ON TSM ENHANCED SHOCKS.
7-5-2010:
ED BELEC GETS ANOTHER WIN IN 2010 DRIVING HIS TAYLOR CHASSIS WITH TSM SHOCKS AND TSM NEW PULLBAR. CONGRATES TO EDDIE AND FAMILY AND HAVE A SAFE AND WONDERFUL YEAR.
7-5-2010:
MATT COOPER GETS ANOTHER WIN FOR THE 2010 SEASON. MATT IS WORKING ON COMPILING AS MANY AS POSSIBLE.
7-5-2010:
JUNIOR LEMMING GETS A FORTH OF JULY WIN, CONGRATES TO HIM AND HIS TEAM ON A WIN WELL DESERVED.
7-5-2010:
DON EARVIN GETS HIS FIRST WIN IN HIS TSM ENHANCED, TSM MOTORSPORTS SHAW CHASSIS. SHOWLOW IS WHERE HE WON ON SATURDAY NIGHT OF THE TWO DAY VENUE. THANK YOU DON AND MICHAEL AND DAVID FOR ALL THE SUPPORT.
7-2-2010:
SPECIAL THANKS TO CHAD KINDER FOR BEING THE MAIN FEATURE IN THE DIRT MODIFIED MAGAZINE WITH HIS LANDERS CHASSIS WITH TSM ENHANCED SHOCKS. HE HAS MANY WINS SO FAR THIS YEAR AND HAS ORDERED A COUPLE NEW CARS ALREADY FOR THE REST OF THE 2010 SEASON.
7-2-2010:
SPECIAL THANKS GOES OUT TO ED BELEC AND DOMINIC URSETTA FOR RACING IN 2009,2010 ON TSM ENHANCED SHOCKS. THERE IN THE NEW EDITION OF THE DIRT MODIFIED MAGAZINE. DOMINIC HAS 2 WINS IN 2010 SO FAR AND WITH 14 IN 2009 HE HAS SOME CATCHING UP TO DO. EDDIE BELEC JR HAS ONE WIN SO FAR IN 2010 AND IS LOOKING TO GET MANY MORE. KEEP UP THE GOOD WORK GUYS.
7-2-2010:
BJ BAZE GETS ANOTHER WIN FOR 2010
6-29-2010:
SCOTT CRIGLER COMES HOME WITH THE CHECKERED FLAG AT WEST PLAINS SPEEDWAY ONCE AGAIN. SCOTT START DEEP IN THE FIELD AND DROVE PAST ALL THE STARTERS TO TAKE THE WIN IN HIS NEW TAYLOR CHASSIS WITH TSM SHOCKS. SCOTT WAS FOLLOWED ACROSS THE LINE BY FELLOW RACER RUSTIN MILLER WHO WAS ALSO ON TSM SHOCKS. CONGRATES TO BOTH DRIVERS AND KEEP IT UP FOR MANY MORE WINS THIS YEAR.
6-21-2010:
CADE DILLARD HAS GOT 7 FEATURE WINS IN 2010 AT 3 DIFFERENT TRACKS, DRIVING A SHAW BY BROOKS RACE CAR.
6-19-2010:
MATT STACY GET A FEATURE WIN AT GREENVILLE SPEEDWAY ON 6-19-2010. MATT IS DRIVING A SHAW CAR WITH TSM SHOCKS.
6-21-2010:
BJ BAZE GETS ANOTHER WIN FOR THE 2010 SEASON ON TSM ENHANCED SHOCKS.
6-17-2010:
Eddie Muenster won his second consecutive IMCA feature at 141 Speedway in Wisconsin on 6-16-10 on TSM shocks.
6-15-2010:
PORTER SMITH GETS A WIN FOR 2010 AT AZTEC SPEEDWAY ON 6-12-2010 ON TSM SHOCKS. THANK YOU
6-9-2010:
KADE DILLARD HAS NOW 5 WINS IN THE 2010 SEASON ON HIS TSM ENHANCED SHOCKS. GOOD JOB KEEP IT UP.
6-9-2010:
BJ BAZE GETS ANOTHER WIN IN SHERMAN TX FOR 2010.
6-7-2010:
JASON WHEATLEY GETS A WIN IN 2010 AT THE BLUEGRASS SPEEDWAY. CONGRATES TO JASON AND CREW ON A JOB WELL DONE.
6-2-2010:
Steve,
I won my 31st career NCRA race on Saturday the 29th, I will be running with the usmts this weekend at Humboldt Kansas and then possibly on to Springfield Missouri.
Brian Franz
Millennium Machine & Tool Inc.
900 W. 1st
Newton, Kansas
6-2-2010:
KENNY JOHNSON GETS BACK TO BACK WINS WITH JASON CANIPARI'S SHOCKS THAT HE BORROWED TO TEST OUT TO SEE IF HE LIKED THEM AND I WOULD SAY HE IS IN LOVE. KENNY SAYS THAT WHAT EVER I AM DOING IS MUCH BETTER THEN THE REST BECAUSE NOW HE CAN FEEL HIS CAR IN THE SLICK AND DRIVE THAT SUCKER SUPER HARD THE ENTIRE RACE.
6-1-2010:
PAUL NIZNICK WINS FRIDAY NIGHT AT CWR RACEWAY.
6-1-2010:
MATT COOPER MAKES IT A CLEAN SWEEP WEEKEND WITH 3 FOR 3 ALL WEEKEND. GOOD JOB MAT THAT MAKES 7 FEATURE WINS NOW ON HIS LANDERS SHAW WITH TSM SHOCKS. CONGRATES TO YOU AND CREW GOOD JOB BUDDY. THAT MAKE 7 WINS IN 2010.
5-30-2010:
DANA BOATWRIGHT MAKES IT A CLEAN SWEEP THIS WEEKEND WITH HIS SUPERSTOCK ON TSM SHOCKS HE IS A FIRM BELIEVER NOW THAT SHOCKS CAN HELP YOU OUT. THANKS FOR THE SUPPORT AND KEEP UP THE GOOD WORK. CLEAN SWEEP WEEKEND.
5-29-2010:
WITH NEW CUSTOMERS COMING ONBOARD ALL THE TIME ITS HARD TO KEEP TRACK OF EVERYTHING. DANA BOATWRIGHT COMES BY THE SHOP TO PICK UP A CUSTOM SHOCK PACKAGE FOR HIS SUPERSTOCK TO RUN AT OUR LOCAL TRACK AND GOES OUT SATURDAY NIGHT AND JUST PUTS THE FOOT DOWN AND WINS THAT FEATURE. DANA CAME TO ME AFTER THE RACE AND SAID THAT IS WHAT I WAS LACKING ALL ALONG MY CAR FELT GLUED TO THE RACE TRACK AND I DROVE IT LIKE I STOLE IT. CONGRATES TO DANA AND HIS CREW TO GET THE WIN AND I HOPE MANY MORE TO COME.
5-26-2010:
TSM HAS MADE A BIG STRIDES IN THE MODLITE MARKET THIS YEAR WITH EXTREME CHASSIS, PETER D MOTORSPORTS AND EVOLUTION CHASSIS COMING ON BOARD WE HAVE PUT MODLITE SHOCK TECHNOLOGY ON THE MARKET HERE. WE HAVE DEVELOPED A 7 SHOCK PACKAGE TO ENHANCE THE FEELING AND DRIVABILITY OF THESE MODLITE'S IN THE SLICK RACING CONDITIONS. TSM WANTS TO THANK TRACY FRITTER AND ALAN KNEPPER ON THERE WINS BOTH RACING AT SHARON SPEEDWAY. THIS IS A WELL KNOW DIRT TRACK THAT DAVE BLANEY OWNS AND OPERATES AND IT IS A NICE TRACK. THANKS TO THE HELP OF A SELECT FEW DRIVERS THAT WORKED HARD IN DEVELOPING THIS PACKAGE ITS NOW PAYING OFF FOR MODLITE'S EVERYWHERE.
5-24-2010:
BRIAN FRANZ GET ANOTHER WIN IN THE SLICK AT 81 SPEEDWAY. THANKS TO BRIAN FOR SWITCHING TO TSM.
5-24-2010:
BJ BAZE GETS A WIN AT GRASON COUNTY SPEEDWAY THIS PAST WEEK END. IN THE SLICK HE SAYS THERE THE BEST SHOCK HE HAS EVER FELT ON A MODIFIED. THANKS TO BJ AND KEEP IT UP.
4-30-2010:
MICHAEL TURNER #27 FROM PARIS TENN WINS THE FEATURE AT CAMDEN MOTOR SPEEDWAY ON 4-30-2010.
5-15-2010:
Steve,
Wanted to let you know, that on 5-15-10 RICK AMENT drove his TEAM EVO Mod Lite to the front and won by half a lap at TYLER COUNTY SPEEDWAY, in Mineral Wells, WV. on his first night out on his new TSM ENHANCED Bilstein Shocks. Rick was totally shocked at his ability to feel the car.... When asked what he thought about the new shock package that STEVE, and MIKEY HAY have been developing for the EVO cars, his reply was.... EVERYONE'S IN BIIIIIIIIIG TROUBLE......Definitely stepped up my game, in a BIG WAY!!!...... THANKS!!!


MIKEY HAY
EVOLUTION RACE CARS
"THE FUTURE IS NOW"
5-13-2010:
TRACEY FRITTER GETS A WIN FIRST TIME OUT WITH HIS EXTREME CHASSIS MODLITE ON TSM ENHANCED SHOCKS OF 2010. THANKS TO TRACEY ON DEVELOPING A PACKAGE OF SHOCKS FOR HIS CHASSIS THAT HE BUILDS.
5-10-2010:
TSM HAS A GOOD NIGHT AT CAYNON RACEWAY PARK SATURDAY NIGHT WITH CHRIS MCCURDY JR TAKING THE WIN THE FACTORY STOCK DIVISION AND GARRETT FUNK SMOKING THEM IN THE IMCA SPORT MODS BOTH CARS HAVE A SET OF CUSTOM VALVED TSM SHOCKS IN STANDARD BODY'S TO MEET THE RULES. THANKS TO CHRIS AND GARRETT FOR GETTING THE WINS.
5-4-2010:
EDDIE BELEC WINS THE ICEBREAKER AT I-76 SPEEDWAY IN FT. MORGAN, CO. CONGRATES TO EDDIE AND HIS CREW.
4-29-2010: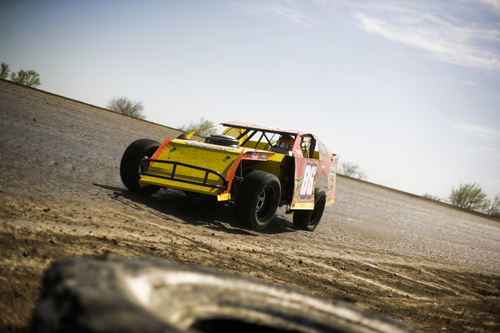 Brian with a new mechanical device good shocks. (ie TSM ENHANCED)
Fast Franz
By Vance Janak - The Hutchinson News - vjanak@hutchnews.com

PARK CITY – Brian Franz is a masterful modified driver.

The Halstead driver displayed some of his skill during 81 Speedway's season-opening races on April 10.

Franz started seventh on a track that was one grooved around the bottom. Patiently and methodically, Franz worked his way to the lead. The winning pass came on lap 15 as Franz got by Shawn Govern coming out of turn two to take the top spot.

Franz then pulled away from the field in his No. 86 to claim the first A-Feature of the season.

It was just another impressive performance that has become routine for Franz, who can seemingly win races regardless of where he starts or what the track conditions are on the 3/8th-mile track.

"It was really slow on the bottom," Franz said from Victory Lane. "I didn't mean to get into Shawn there. He just checked up really early and I just barely touched him on the rear. It just sent him up the racetrack. I'm sorry about that.

"I tried on the outside forever and ever and ever. I could hang there for about half a lap and then I'd just go backwards."

Rarely has the 40-year-old Franz gone backward in his 21-year racing career.

Franz first raced a go-kart as a kid to gain experience. He then advanced to a stock car.

"When I was a junior in high school, I built a thumper," Franz said. "I raced it a little bit. Then when I got out of school, I built another thumper and we ran it one season and we had 17 wins. So we thought we ought to move up a little bit."

Moving up meant jumping into a modified.

"We bought a used modified from Don Renfro and I ran it one full year," Franz said. "We did pretty good, won a couple races. It just progressed from there."

What helped Franz's progression and helped speed up his learning curve was being able to quickly figure out the highly technological modified.

After picking up a few wins, Franz said the decision to run new mechanical components on the car helped him win more races.

"With the evolution of the four-link suspension, I was probably one of the first ones to run that around here," Franz said. "I just really worked on it and learned it. I've got a lot of help from my sponsors and we have really good cars. We're pretty good every week."

Franz has been superb for several years.

From 2003-2007, Franz won the National Championship Racing Association modified season points title. He has also won the most A-Feature races in a single season (5) while recording the most career wins (30) in series history.

All that success, Franz said, comes from hard work.

"We spend two or three nights a week making sure that everything is right on the car," Franz said. "We try a lot of different stuff on the car every week."

Franz's mastery of 81 Speedway, where he'll go for his second win this season on Saturday night, comes from years of experience at the Park City track.

"I think I just know the racetrack so very well," Franz said. "You have to be very patient and you've got to be really smooth on the throttle here because it's so slick."

While the track may lack traction, Franz admits to becoming abrasive when he doesn't win.

"It teaches you to be a real poor loser when you don't win," Franz said. "Then you start changing a bunch of stuff and trying harder and harder and harder. But everyone is good out here. Everyone has really good equipment. You aren't going to win every one, there's no way. You've got to keep working harder and keep getting the car better and better."

While Fran is at his best in a modified, he said he wouldn't mind trying his hand in a late model.

"But that won't be for myself," Franz said. "I'd have to drive for someone else. Not quite yet, maybe in a few years."

Until then, Franz will continue his excellence in a modified.
4-26-2010
ROBERT RILEY'S NEW HOT ROD----
4-26-2010
SETH REED HAS GOTTEN TWO WINS IN 2010 ON THIS NEW JODY DAVIDSON RIDE WITH TSM SHOCKS ON BOARD. DIAMOND PARK SPEEDWAY AND ARKANSAS RACEWAY PARK.
4-18-2010:
MATT COOPER GET A BIG ONE AT ATWOOD SATURDAY NIGHT WITH A 1K PAYOUT.
4-18-2010:
BEN REED GOES 2 FOR 2 AT RIVERSIDE INTERNATIONAL SPEEDWAY IN WEST MEMPHIS ARKANSAS.
4-17-2010:
MATT COOPER IS WORKING ON 3 FOR 3 WITH HIS LANDERS SHAW ON TSM ENHANCED SHOCKS.
4-17-2010:
MIKEY HAY HAS BEEN DOMINATING HIS LOCAL SPEEDWAY WITH HIS TSM SHOCKS ON HIS EVOLUTION CHASSIS MODLITE. THANKS TO MIKEY HAY FOR COMING ON BOARD THIS YEAR AND WE WISH HIM AND HIS TEAM A GREAT 2010.
4-17-2010:
LUCAS LEE HAS BEEN ON FIRE AT CAMDON SPEEDWAY 3 IN A ROW FOR HIM TO START OF HIS SEASON. THANKS TO HIM AND HIS DAD.
4-13-2010:
TSM NEW RIDE TO HAUL MY LITTLE GIRL AROUND IN AND SHOCKS AND THE DOGS AND MOM AND DAD.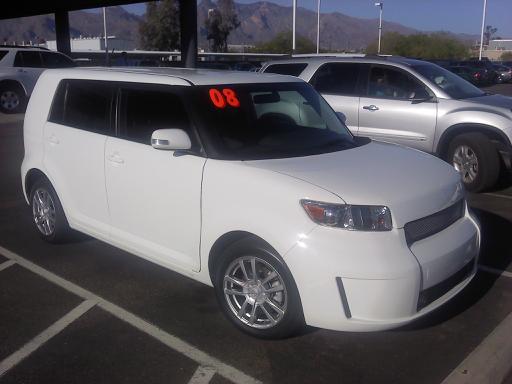 4-11-2010:
SHAWN NAPENSTEDT GETS WIN #2 OF THE YEAR AT FALLON, NV. THANKS TO SHAWN AND HIS WIFE FOR BEING SUPPORTIVE IN THE 2010 SEASON.
4-11-2010:
BRIAN FRANZ GETS HIS FIRST WIN ON 2010 IN HIS BILLS BUILT CHASSIS WITH TSM ENHANCED SHOCKS ON BOARD. BRIAN SAID HE WAS ABLE TO STICK TO THE BOTTOM OF THE RACE TRACK AND WAIT UNTIL THE COMPETITION WOULD SLIDE UP SO HE COULD DRIVE ON BY THEM ON THE BOTTOM. THANK YOU BRIAN FOR THE SWITCH AND WE WILL SEE YOU IN VICTORY LANE MORE THIS YEAR .
4-11-2010:
CHAD KINDER GETS HIS FIRST WIN OF 2010 ON TSM SHOCKS IN HIS SHAW BY LANDERS AND PICKS UP 1000.00$.
4-11-2010:
DAVID PLATT GET WIN #2 OF THE YEAR IN HIS PETER D MODLITE WITH THE NEWLY DEVELOPED SHOCK PACKAGE. THIS PACKAGE TOOK FLORIDA BY STORM WITH MIKEY HAY DRIVING AND NOW IT HAS BEEN SHIPPED TO MANY MODLITE DEALERS ALL OVER THE US. CONGRATES TO DAVID ON HIS WIN AT PRESCOTT VALLEY SPEEDWAY. PLEASE INQUIRE WITHIN FOR PRICES ON THIS NEW PACKAGE.
4-3-2010:
TYLER TOWNSEND GETS A WIN IN HIS WINGED MODIFIED ON TSM SHOCKS. CONGRATES TO HIM AND HIS DAD ON THERE HARD WORK TO TRY THIS NEW CLASS OUT.
4-3-2010:
NICK HOFMAN DRIVING FOR BRAD HARRISON AND ANDY STEINKONIG GET THERE FIRST WIN OF MANY THIS YEAR IN THERE 2009 SHAW WITH TSM SHOCKS AND SET-UP ON BOARD. THEY WON FRIDAY NIGHT AT BELLVILLE, IL UMP RACE.
4-3-2010:
CHRIS MOORE WINS USCS RACE AT MAGNOLIA SPEEDWAY IN COLUMBUS, MS 1500,00$ TO WIN.
3-28-2010:
GREG HOLINGSWORTH TAKE THE CHECKERS AT WHYNOT SPEEDWAY WITH TSM SHOCKS ONBOARD HIS HOTROD. THANKS TO GREG ON A GREAT RUN AND MANY MORE WINS IN THE FUTURE.
3-28-2010:
Peyton Taylor Wins round 1 of the 14th Annual Mid-America Modified Championship presented by S&S Liquidations. TSM RUNS 1,2,3 AT BATESVILLE WITH PEYTON TAYLOR GETTING THE WIN AND TYSON FRANKS RUNS SECOND WITH RONNIE JEFFERYS RUNS THIRD. THANKS GUYS AND KEEP UP THE GOOD WORK.
3-21-2010:
RICKY THORNTON AT THE WHEEL OF HIS BROTHERS SPORT MOD GETS A WIN IN THE SPORT MOD DIVISION AT CANYON RACEWAY PARK SATURDAY NIGHT. THANKS TO JUSTIN FOR ALLOWING HIM TO RACE HIS CAR AFTER JUSTIN GOT SICK FROM THE PLANE RIDE HOME. GOOD JOB GUYS KEEP UP THE GOOD WORK.
3-21-2010: CLICK HERE ARE SOME NEW PICS OF SYDNIE IN MARCH, SHE IS NOW 7 POUNDS 8 OUNCES.
3-17-2010:
JEFF EMERSON GET TWO WINS ALREADY THIS SEASON AT LADY LUCK SPEEDWAY .
3-15-2010:
TSM HAS MADE ITS FIRST SHOCK CUSTOMIZED ON OUR NEW LATHE. HERE IS A PICTURE OF IT, THIS IS GOING ON A 58 FORD PICKUP CUSTOM SUSPENSION. THIS WILL BE A COIL OVER SHOCK FOR THE REAR INDEPENDENT SUSPENSION. THIS SHOCKS IS 4-1/2 INCHES LONG.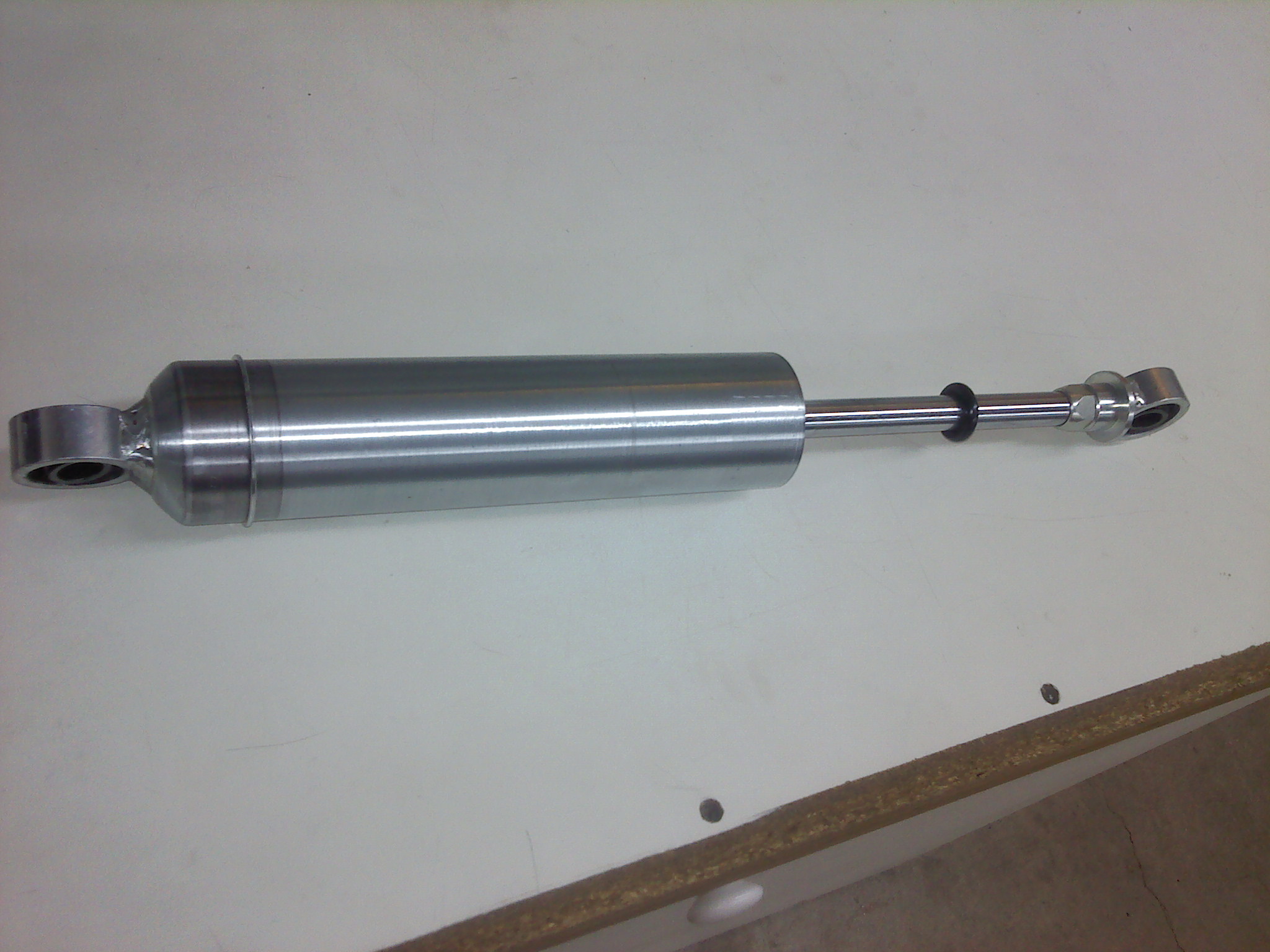 3-10-2010:
TSM JUST RECEIVED THERE NEW ADDITION TO THE SHOCK PROGRAM FOR 2010 TO MAKE THINGS EASIER AND FASTER THEN SENDING STUFF OUT TO GET MACHINED. TSM NOW HAS ITS OWN 13X40 LATHE AND WILL BE DOING ALL THE STUFF IN HOUSE.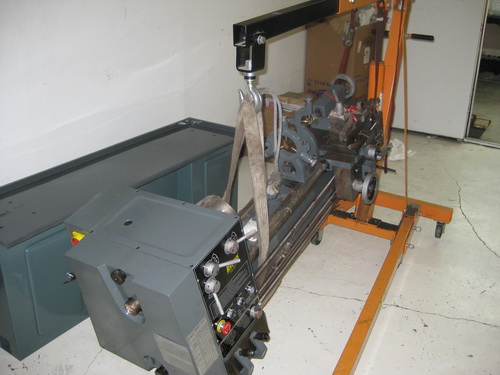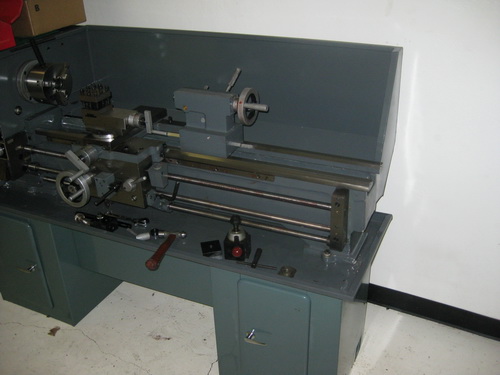 almost up and running!!!
3-5-2010:
ANTHONY PLATT RUNS AWAY WITH NIGHT ONE OF THE MOD-LITE NATIONALS IN TUCSON. ANTHONY HAD A SET OF CUSTOM VALVE SG SHOCKS FOR HIS MOD-LITE. ANTHONY SET SAIL FROM THE GREEN FLAG AND NEVER LOOKED BACK. SPECIAL THANKS GOES OUT TO DAVID PLATT FOR THE SUPPORT IN 2009 AND 2010. (Anthony Platt won the A Main at the Desert Modlite Nationals in Tucson on Friday with your shocks in the #7 machine, lead all 20 laps and ran away from the competition, no one even came close.
Thanks! )
3-7-2010:
PEYTON TAYLOR COMES OUT OF SOUTHERN NEW MEXICO WITH ALMOST A WIN. PEYTON LIES 14TH ON THE STARTING GRID WITH ROYAL JONES ON THE MIC SAYING THAT THE HARD CHARGER WILL GET AN EXTRA 4K AND THAT PUTS A LIGHT ON IN HIS HEAD AND HE IS SEEING DOLLAR SIGNS. PEYTON ENDED WITH A 5TH PLACE FINISH AND THAT GAVE HIM ENOUGH TO PICK UP 1750.00 FOR 5TH AND 4K FOR THE HARD CHARGER AWARD. CONGRATES TO HIM DRIVING HIS SHAW BY TAYLOR WITH TSM ENHANCED SHOCKS ONBOARD. GOOD JOB CHIEF KEEP UP THE GOOD WORK.
2-27-2010:
TIMMY CULP AND JARED WEBB RUN SECOND AND THIRD AT THE PRELIMS AT TMS SPEEDWAY. CONGRATES TO THEM ON A GREAT RUN AND WISHING YOU GUYS THE BEST IN THE BIG FEATURE.
2-20-2010:
JARED WEBB WINS 1500.00$ AT THE BUBBA BOWL AT GRAND PRAIRIE SPEEDWAY. TSM ENHANCED WANTS TO THANK JARED WEBB ON A GREAT RUN.
2-22-2010:
BIG DAY TODAY BABY SYDNIE COMES HOME FROM THE NICU, SHE IS FINALLY GOT ENOUGH STRENGTH AND IS EATING GREAT TO JOIN THE REST OF US IN THE BIG WORLD. THANKS TO EVERYONE THAT HAS GIVEN HER LOVE AND SUPPORT. SHE IS WEARING A CUSTOM TSM ONESIES. MADE IN HOUSE HERE AT TSM BY TSM GRAPHICS.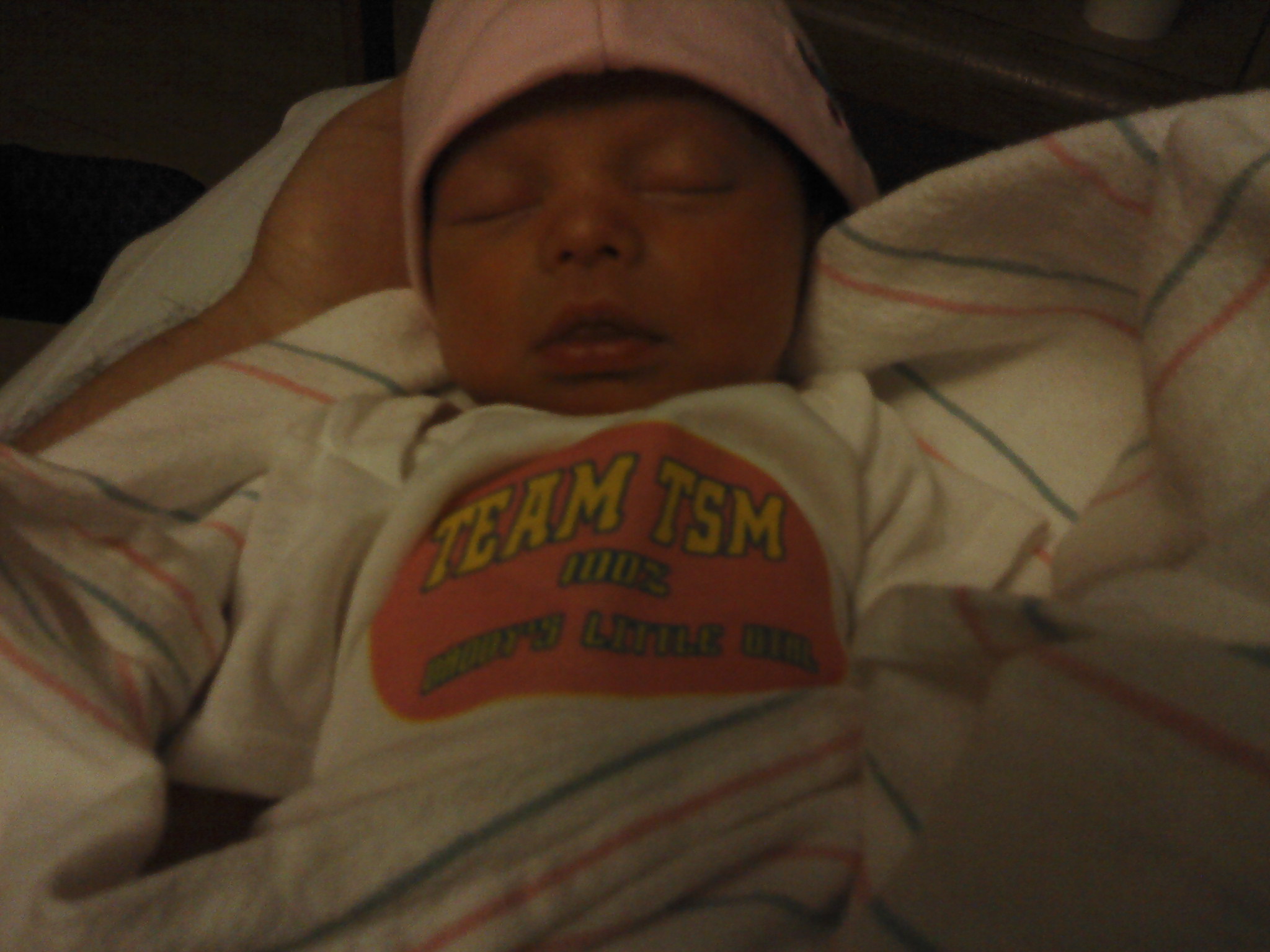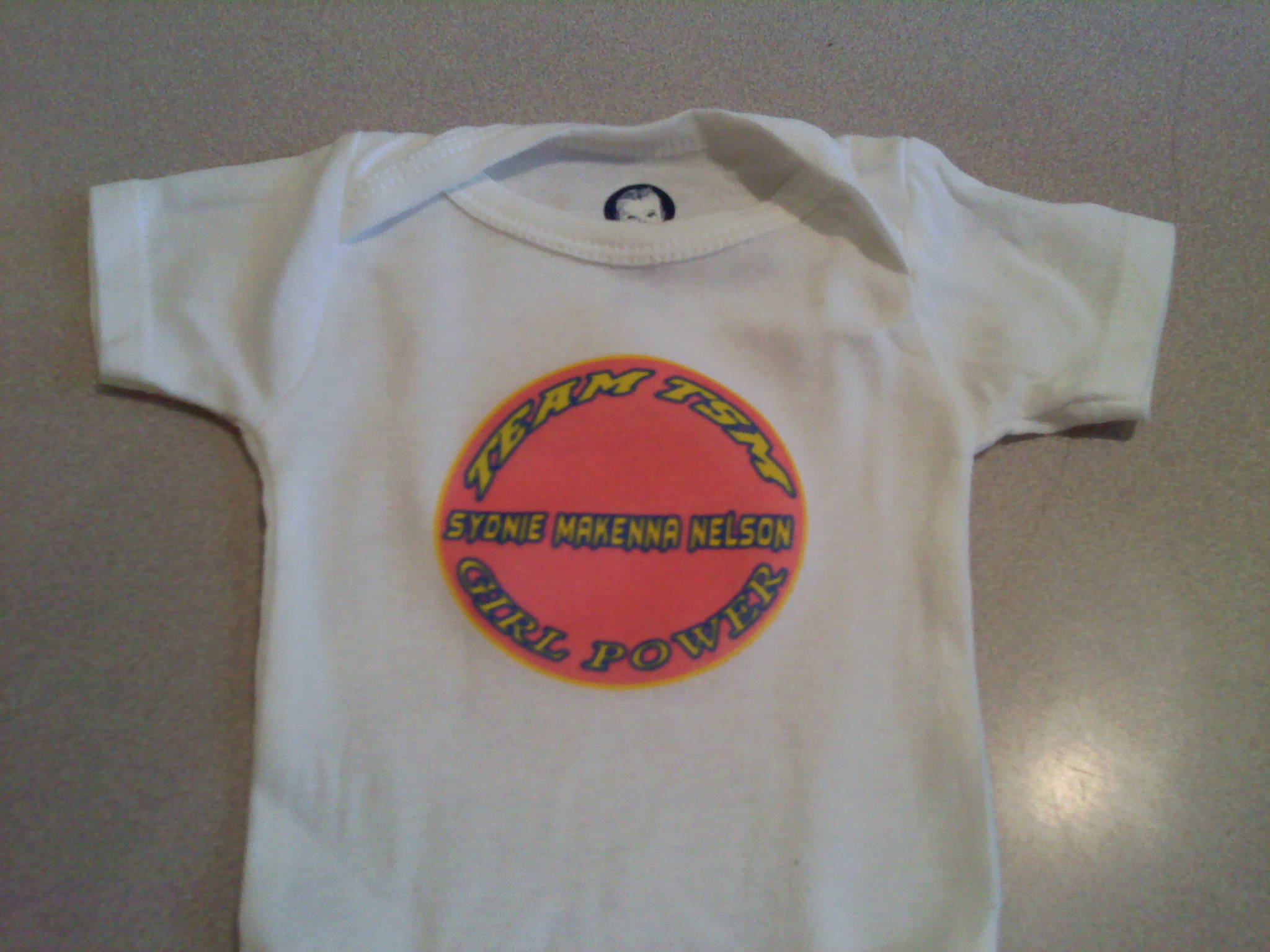 2-19-2010:
MIKEY HAY SEEMS TO BE DOMINATING ON THE NEW TSM MODLITE SHOCK PACKAGE DOWN IN FLORIDA. DOES NOT SEEM TO MATTER WHERE HE STARTS HE GETS TO THE FRONT AND WINS. THANKS TO MIKEY AND HIS DEDICATION AND GOOD JOB. GLAD WE COULD HELP YOU DOMINATE THE EAST BAY WINTER RACES THIS YEAR.
2-17-2010:
MIKEY HAY TAKE THE MODLITE NATIONAL CHAMPIONSHIP DOWN IN FLORIDA HIS FIRST TIME ON TSM ENHANCED SHOCKS. MIKEY BUILDS HIS OWN CHASSIS AND WAS LOOKING FOR THE NEXT EDGE TO SET HIM ABOVE THE REST OF THE FIELD AND HE BELIEVES HE FOUND IT. HE SAID THAT HE CAN DRIVE IN SO MUCH DEEPER IN THE SLICK THEN HE COULD IN THE PAST THAT WHEN IT GOES SLICK "(THERE ALL DONE )". I WANT TO THANK HIM ON THE SWITCH AND I SEE A LOT OF WINS IN THE 2010 SEASON FOR HIM AND HIS CUSTOMERS.
2-15-2010:
BABY SYDNIE IS DOING GREAT SHE IS TAKING THE BOTTLE ALMOST EVERY FEEDING TIME AND SHE IS OPENING HER EYES AND MORE ALERT NOW. HOPEFULLY KEEP YOUR FINGERS CROSSED WELL GET TO BRING HER HOME THIS WEEK SHE IS PLAINNING OUT ON HER WEIGHT LOSS SHE IS STABLE AT 4POUNDS 11 OUNCES RIGHT NOW. ( PLEASE CLICK HERE FOR ALL THE PICS OF SYDNIE MAKENNA NELSON)
2-10-2010:
BABY SYDNIE MAKENNA NELSON HAS COME INTO THIS WORLD TODAY ITS BEEN A GREAT 8 MONTH FOR TARYN AND I. SYDNIE JUST WANTED TO COME INTO THIS WORLD A FEW WEEKS EARLY SHE WAS 34 WEEKS AND 4 DAYS AND TARYN WAS PUT ON BED REST YESTERDAY, HER WATER BROKE THIS MORNING AND WE HAD SYDNIE AT 6:11 PM FEBRUARY 10 2010. I WANT TO THANK EVERYONE FOR ALL THE SUPPORT AND PRAYERS. ( PLEASE CLICK HERE FOR ALL THE PICS OF SYDNIE MAKENNA NELSON)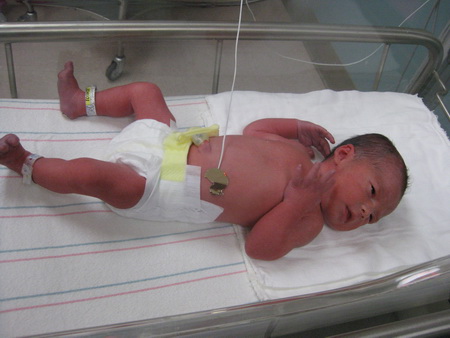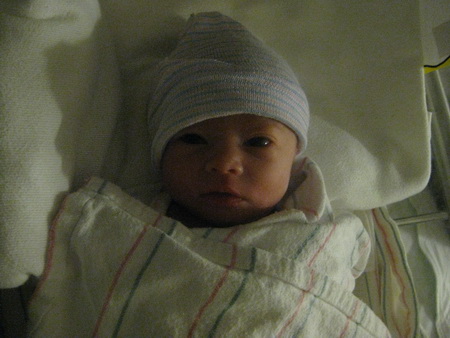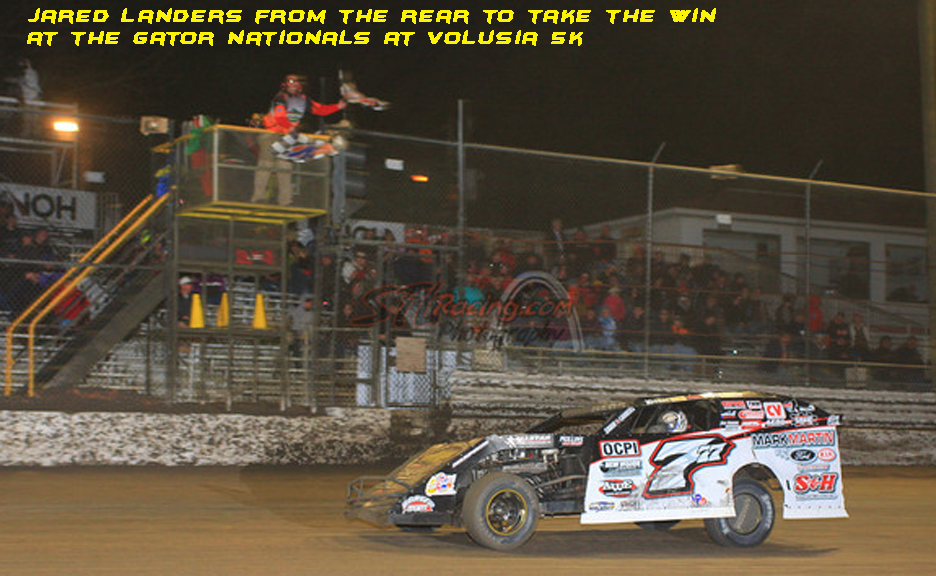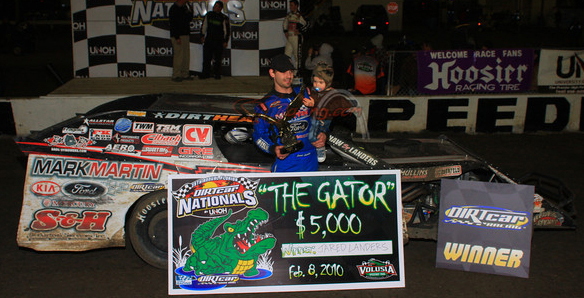 2-8-2010:
TSM ENHANCED HAS A BIG NIGHT AT VOLUSIA SPEEDWAY FOR THE GATOR NATIONALS. JARED LANDERS STARTED TAIL BACK DUE TO NOT MAKING THE A FEATURE GRID ON TIME AND MOTORED HIS WAY TO THE FRONT WITH 5 LAPS TO GO, HE TOOK OVER THE LEAD FROM FELLOW TSM ENHANCED DRIVER STORMY SCOTT WHO LED THE FIRST 2/3'S OF THE RACE. TSM HAD 5 CARS IN THE TOP 10 FINISHING FIELD AND TSM CAME HOME UPFRONT WHEN THE MONEY WAS ON THE LINE. TSM RUNS TOP THREE AT THE GATOR NATIONALS!!! SPECIAL THANKS TO JARED LANDERS, STORMY SCOTT, AND AUSTIN DILLON.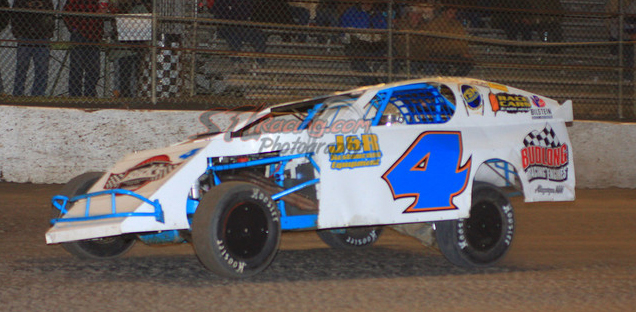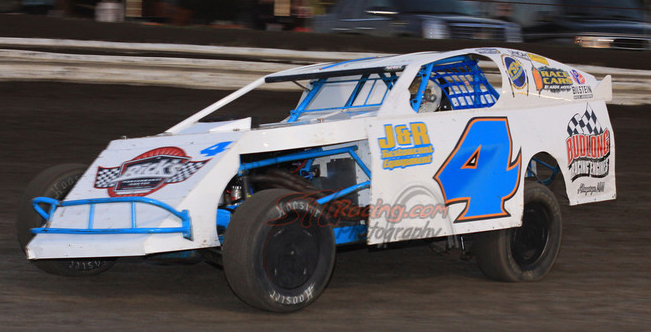 2-4-2010:
NIGHT TWO WILL BRING A DRYER RACING SURFACE TO TAKE OUT THE BIG MOTOR EFFECT. MANY TSM CARS UP FRONT AND CHALLENGING TO WIN THE FEATURE LANDERS ABOUT SPINS OUT AND LOSES ABOUT 5 SPOTS. PEYTON TAYLOR STARTED DEEP IN THE FIELD AFTER A B MAIN WIN THAT ENTITLED HIM TO GET SOME MORE TRACK TIME. TAYLOR WAS MOVING FORWARD AND GOT TO SECOND IN HIS BAD BOY MOWERS, TSM ENHANCED CHASSIS. LANDERS ENDED 5TH AND I WILL HAVE A FULL RUN DOWN AFTER IT COMES OUT. TSM HAD ABOUT 8 CARS IN THE FEATURE AND AS THE TRACK GET DRIER AND SLOWER WELL SEE THE TSM CARS COME TO THE FRONT FOR SURE NO MATTER WHERE THEY START. THANKS GUYS AND KEEP UP THE GOOD WORK.
2-3-2010:
AFTER A SOAKED RACE TRACK THEY TORE SOME CARS UP AT VOLUSIA WITH IT BEING SUPER QUICK. LANDERS INVOLVED IN A MID RACE CRASH HAD STEERING PROBLEMS FORCING HIM PIT SIDE MANY TIME TO WORK ON IT AND AFTER STARTING IN THE REAR TIME AND TIME AGAIN ENDED 7TH. TOMMY SEETS JR RAN AN AWESOME RACE WINDING UP SECOND AND STILL HAVE A CAR IN ONE PIECE. I THINK THEY JUNKED LIKE 3 CARS IN THE FEATURE. THANKS TO ALL THE TSM AND LANDERS CARS DOWN IN VOLUSIA.
1-31-2010:
LANDERS ABOUT ROLLS TO VICTORY ON SUNDAY AFTERNOON, WITH A 75 LAP A MAIN AWAITING THE DRIVERS AND THE TRACK CONDITIONS TOTAL DIFFERENT FROM RACING THE OTHER 5 NIGHTS. LANDERS STARTED DEEP IN THE FIELD AND AFTER 38 LAPS PROGRESSED UP TO THE 7TH SPOT AND WITH A CUSTOM FUEL BREAK FOR THE GUYS NEEDING FUEL, LANDERS DECIDED TO GET SOME TIRES AND START AT THE REAR KNOWING THAT THIS WAS HIS ONLY HOPE OF GETTING BACK THE FRONT AND WINNING. JARED WAS CERTAINLY PUTTING ON THE SHOW PEOPLE WERE LOOKING FOR AS HE MARCHED HIS WAY BACK TO THE FRONT AND ON LAP 70 TOOK THE LEAD AWAY FOR RODNEY WING. COMING TO THE WHITE FLAG JARED'S CAR WAS GETTING TIGHT WING COULD SEE THAT AND WING DROVE IT INTO CORNER 3 DEEP AND LANDERS GETS PASSED. LANDERS GOES INTO TURN 1 DEEP AND THERE DOOR TO DOOR AND WITH WINGS SMALL ADVANTAGE DOWN THE BACK STRETCH LANDERS HAD TO TRY SOMETHING HE CHOOSE TO GO TO THE OUTSIDE AND COULD NOT MAKE IT STICK AND ENDS UP 3RD AS RICK AUKLAND GETS BY AT THE LINE. TSM SHOCKS HAD 4 CARS IN THE FIELD FOR THE BIG SHOW. JARED LANDERS (3RD), STORMY SCOTT (7TH), DALE MATHISON (10TH), AND TOMMIE SEETS JR (23RD).
1-28-2010:
AS THE SHOWING UP OF LANDERS ON HIS NEW CHASSIS AND TSM SHOCKS WAS THE TALK OF THE NIGHT AT EASTBAY HE SURE WAS A SIGHT TO SEE. JARED SET FAST TIME AND WAS WAY TO TIGHT IN HIS HEAT AND STRUGGLED A LITTLE. HAVING TO START THE B IN ABOUT 11TH HE MOTORED RIGHT AROUND THERE AND PASSED ON THE WHITE FLAG TO WIN THE B-MAIN. JARED STARTED DEEP IN THE A-MAIN AND STARTED HIS THREAT ON THEM QUICKLY. HE WAS USING THE HIGH SIDE TO HIS ADVANTAGE SINCE NO ONE WOULD RUN UP THERE HE WAS PASSING TWO TO THREE CARS A LAP THRU OUT THE RACE. WITH ABOUT 5 TO GO HE CAUGHT A RUT BETWEEN 1 AND 2 AND ABOUT LOST IT BUT DID SPIN OUT. THAT WAS THE END OF HIS ASSAULT ON THEM ON NIGHT ONE OF 2010 EASTBAY MODIFIED SERIES. STORMY RUN GOOD IN HIS HEAT WITH A 2ND PLACE RUN AND THEN GOT CAUGHT UP IN SOME ON TRACK SKIRMISH AND BENT A RR SHOCK AND STILL CAME HOME 9TH. TSM WANTS TO THANK ALL THE GUYS DOWN THERE RUNNING THE FLORIDA SPEED WEEKS RACES. TIM PETERSON, CHRIS LITTRELL, JARED LANDERS, STORMY SCOTT, DALE MATHESON, TOMMY SEETS, AND ALL THE OTHERS.
THANKS GUYS
1-26-2010:
STORMY SCOTT AND JR BAXTER TEAMED UP AND HEADED TO FLORIDA WITH A NEW SHAW CAR AND TSM SHOCKS AND WITH STORMY BEHIND THE WHEEL THAT SHOULD BE DEADLY. STORMY STARTED THE FIRST FEATURE IN THE 17TH POSITION AND SLOWLY PROGRESSED TO THE 3RD SPOT TO FINISH OUT THE FIRST NIGHT AWESOME RUN FOR HIM ON A NEW CAR AT EAST BAY RACEWAY.
1-17-2010:
WITH THE FINAL NIGHT HERE AND 5 DIFFERENT MODIFIED WINNERS IN 5 NIGHTS IT WAS SHAPING UP TO BE NOTHING DIFFERENT AGAIN. TSM AND THOMAS WAS MAKING A GREAT CHALLENGE ON THE EDG FUELS ERIC TURNER RIDE ALL NIGHT BUT JUST COULD NOT COMPLETE THE PASS. CORKY THOMAS COMES HOME 2ND AGAIN IN THE WILD WEST SHOOT OUT DRIVING HIS LANDERS SHAW OWNED BY LARRY OBRIEN WITH TSM ENHANCED SHOCK ON BOARD. TSM HAD A GREAT TIME MEETING ALL THE RACERS AND CUSTOMERS AT THE WILD WEST SHOOTOUT AND I AM LOOKING FORWARD TO NEXT YEAR.
1-10-2010:
NIGHT TWO WAS A LITTLE DIFFERENT WITH THE RACE TRACK A ONE LANE TRACK NOT A LOT OF PASSING WAS GOING ON EARLY. TSM HAD 3 CARS IN THE 24 CAR FEATURE. BRAD CAMPBELL AND DON EARVIN AND CORKY THOMAS.
1-9-2010:
CORKY THOMAS TAKE HEAT 1 RIGHT OUT OF THE GATE WITH HIS LANDERS CHASSIS AND TSM ENHANCED SHOCKS. CORKY STARTED ON THE POLE AND TOOK THE LEAD OF THE A FEATURE WITH AT THE START, PAT DOAR TOOK OVER THE LEAD AND CORKY WOUND UP SECOND. TSM ENHANCED SHOCKS AND A SHAW BY LANDERS HAD A GREAT NIGHT ONE SHOWING AT THE WILD WEST SHOOT OUT.
1-8-2010:
TSM AND ALVAREZ RACING MAKE PRACTICE AT USA IN THE LEADING UP TO THE WILD WEST SHOOT OUT. CODY'S NEW MOTOR HAD A WATER SENSOR BREAK ON THE FIRST RUN BUT AFTER FIXING THAT RAN STRONG ALL NIGHT AND SETUP WAS GETTING BETTER AS THE NIGHT WENT ON TOO. CODY AS BEEN OUT OF THE CAR FOR 3 MONTHS AND IS A LITTLE RUSTY BUT HE IS GETTING MORE COMFORTABLE WITH THE NEW SETUP AND HE HAS 7 RACES TO GET ACCUSTOM TO IT FOR THE NEW UPCOMING SEASON.
1-2-2010:
TSM AND ADAMS TRANSPORT TAKE THE FIRST NIGHT OF THE NEW YEAR BASH AT USA SPEEDWAY. ROBERT DRIVING FOR HIS BROTHER HOPS IN AND TAKE THE VICTORY ON SATURDAY NIGHT LINING HIM UP FOR THE POLE ON SUNDAY. AUSTIN ADAMS DRIVING FOR ADAMS TRANSPORT AND TSM COMES HOME 3RD AND LINES UP 3RD IN SUNDAYS A FEATURE. BOTH ROBERT AND AUSTIN BROKE IN THE A FEATURE ROBERT WAS LEADING WHEN HE BROKE A LF TIE ROD. THANKS TO ROBERT AND AUSTIN FOR THERE SUPPORT IN THE X MOD DIVISION.
12-31-2009:
HAPPY NEW YEARS TO ALL AND I HOPE YOU HAVE A SAFE NEW YEARS. I WISH ALL THE RACERS A GREAT 2010 AND I WILL DO MY BEST TO KEEP YOU GUYS GOING IN THE RIGHT DIRECTION. THANKS AGAIN FOR AN AWESOME YEAR.
12-24-2009:
FROM ALL OF HERE AT TSM ENHANCED AND TSM MOTORSPORTS WE WOULD LIKE TO WISH EVERYONE A MERRY CHRISTMAS AND A HAPPY NEW YEAR. THANKS FOR A GREAT YEAR AND HAVE A GREAT SEASON NEXT YEAR.
bilsteiN--PRO SHOCKS--INTEGRA--AFCO--KONI--PENSKE--OHLINS
YOUR LOOKING FOR OLD NEW PLEASE CLICK THE LINK BELOW: